OXBOW WESTERN TIMOTHY HAY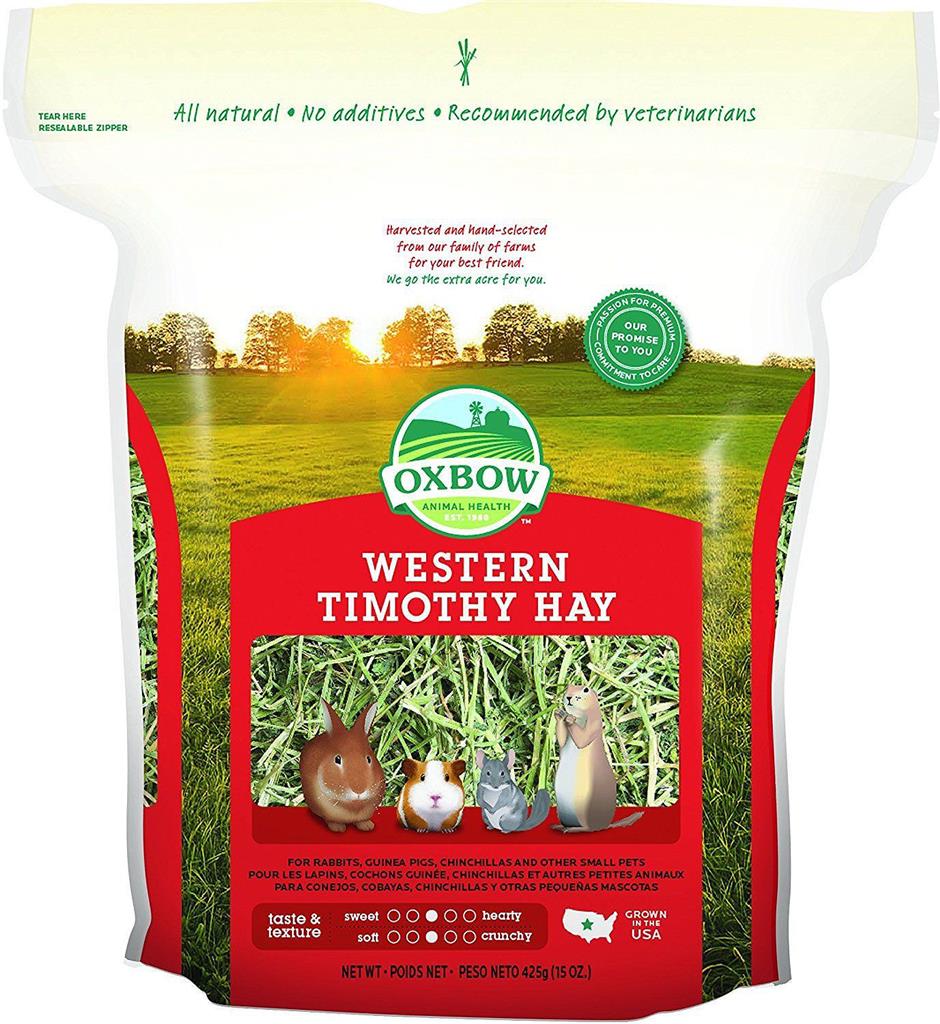 425gram Pack
Oxbow's Western Timothy Hay is the ideal long-strand fibre grass hay to keep your rabbit or guinea pig's digestive tract functioning properly.
And they LOVE it!
Oxbow's all-natural Western Timothy Hay is a nutritious, sweet-smelling grass that will stimulate the appetite of your rabbit , guinea pig, or other small pet.
Product Highlights
Hand-sorted and hand-packed with care
Provides essential fibre to support digestive & dental health
No artificial colours, flavours, or preservatives
Loose hay contains stems, leaves and limited seed heads.
Oxbow's all-natural Western Timothy Hay is a nutritious, sweet-smelling grass that will stimulate your Rabbit's appetite and encourage consumption. Western Timothy Hay is the hay most recommended by veterinarians
This product does not have any reviews yet
Be the first to review this product