OXBOW OAT HAY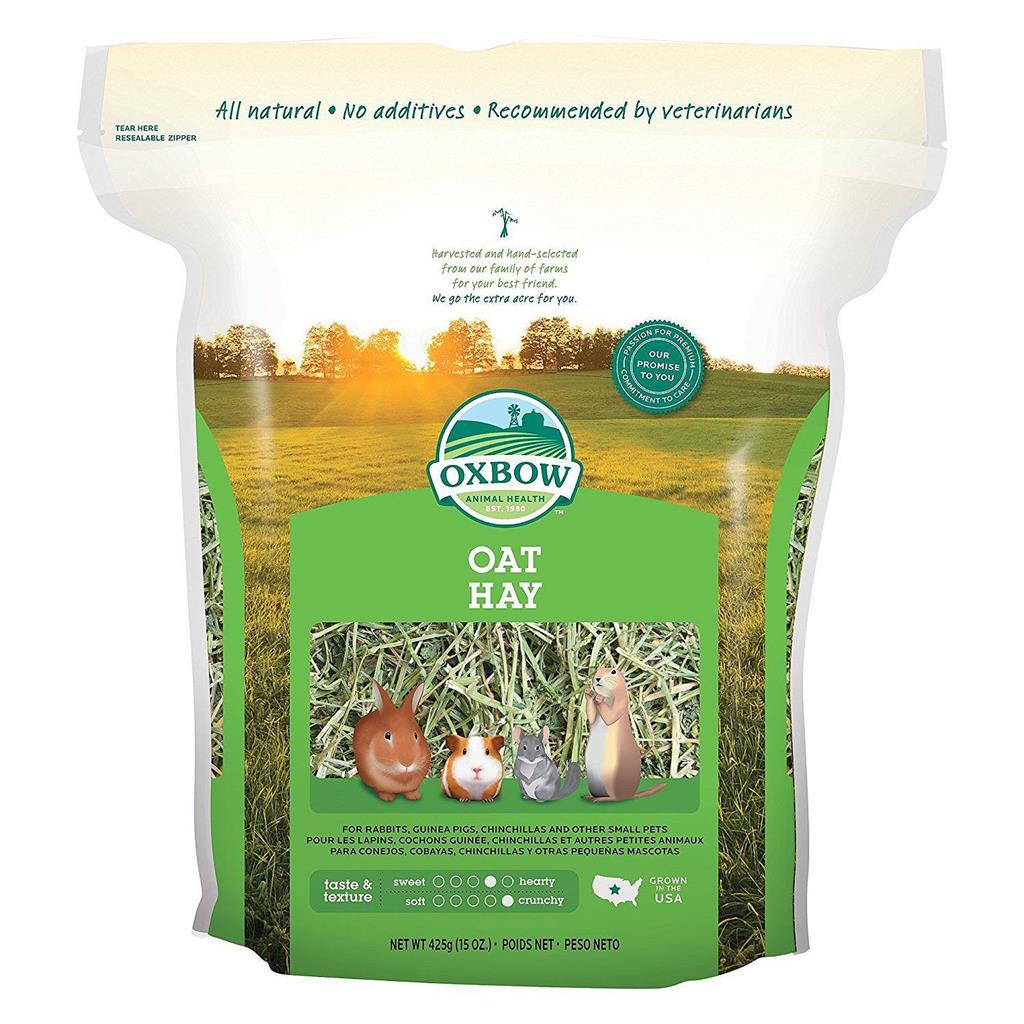 425gram Pack
Oxbow's hearty, hand-selected Oat Hay is a favorite of many rabbits.
Our Oat Hay is harvested before the oat develops into a seed, providing savory husks full of flavor and fiber.
Its aroma will stimulate your pet's appetite and encourage him eat more hay.
Your pet should have unlimited grass hay every day.
Convenient mess-free bag
Necessary small animal supplement
and recommended by veterinarians
Try feeding hay in new and inventive ways to increase consumption:
Try using a hay manger or hay roller toy. Stuff with hay and watch them enjoy.

Fill up a cardboard tube with hay or any other small animal safe toys.

Put a layer of hay on the bottom of the cage and hide food pellets or treats in the hay for foraging.

Put hay everywhere, in different spots around the house or yard and watch them explore.

Tickle your pet with strands of hay, they will take a bite and realize how tasty it is.
This product does not have any reviews yet
Be the first to review this product