Indoor Dog Pet Training Toilet
Portable Puppy Grass Loo Pad Large Mat Easy Clean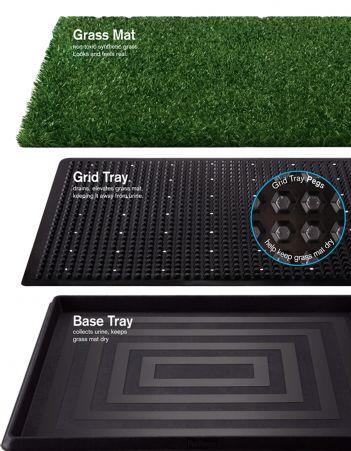 Keep your pet comfortable and your floors and carpets clean!
The Pet Homes Pet Potty is the unique solution for pet accident free living.
Perfect for times when you're late coming home to let the dog out, or unable to let your pet outside due to bad weather. Ideal as a training tool for you puppy,
it's also great in assisting an older dog that might be unable to go to the bathroom outside.
Pet potty is made of a synthetic grass material that looks and feels real.
It is weather proof. Pet potty is non-toxic and is safe to use around you pet. Easy to clean, just wash in warm soapy water.
The pet potty prevents pet accidents by giving your dog a designated place to urinate instead of using your carpet or furniture.
The Large Full Size tray can hold an entire gallon , 2.2 litres of liquid & simply empty the collection tray at the end of the day.
Pet potty's reusable surface stays fresh and sanitary.
It rinses clean and stores easily.
Now, you don't have to spend lots of money on expensive dog walkers or messy wee wee pads.
With Pet potty, you'll be happy your dog went in the house!!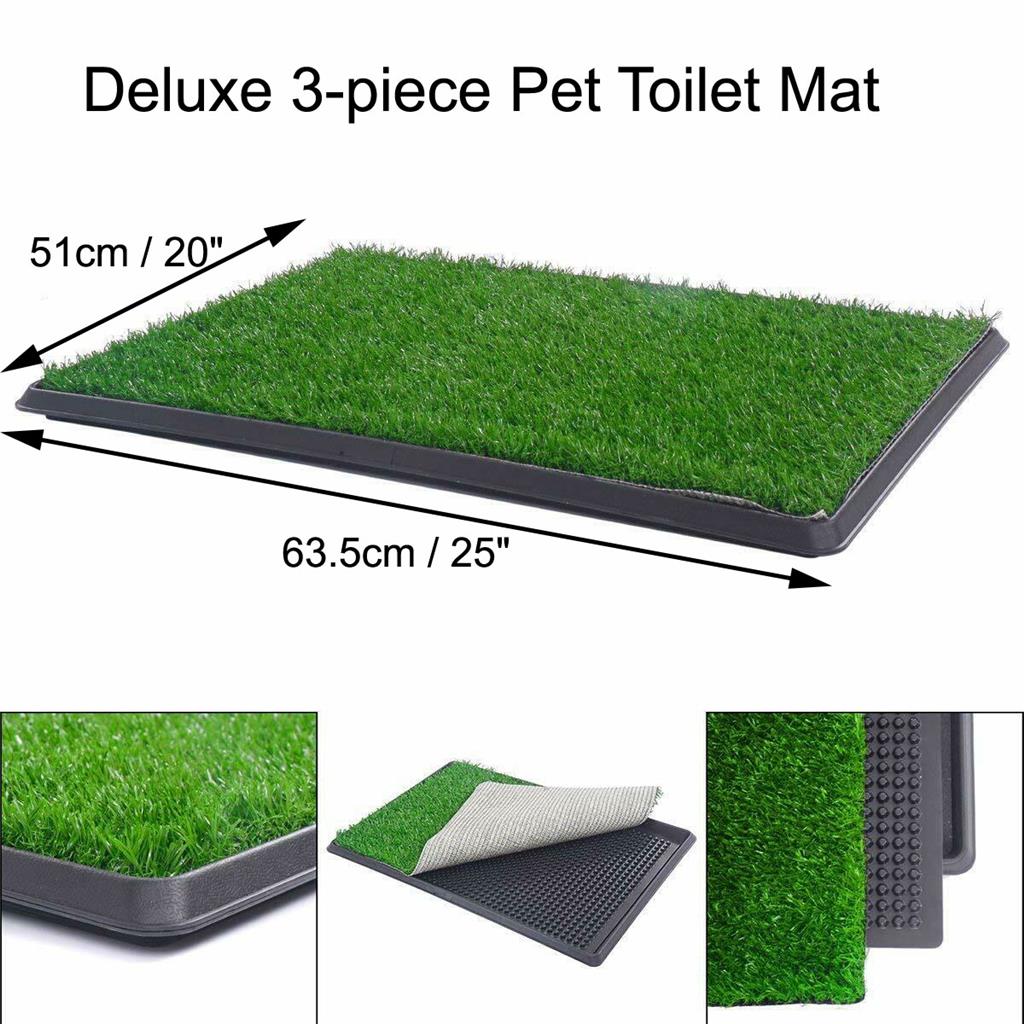 Full set 3-piece Pet Toilet Mat:
1:- Tray Full Size waste collection tray: collects urine; keeps grass mat dry
2:- Grid tray drains grass mat, keeping it away from urine.
3:- Grass Mat: Non-toxic synthetic grass; Looks and feels real
No Moving Parts
SET INCLUDES 1 GRASS MAT SET INCLUDES 2 GRASS MAT

SET INCLUDES 2 GRASS MAT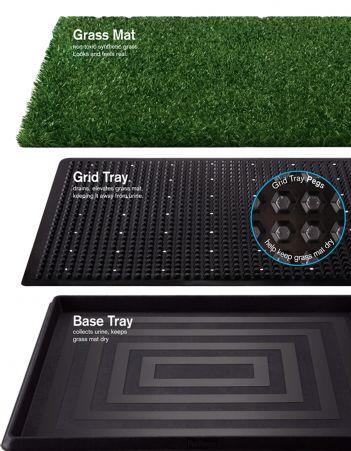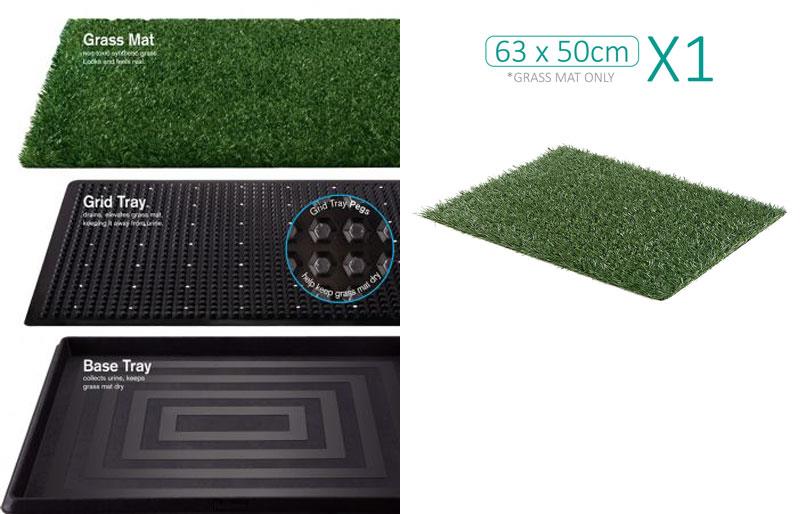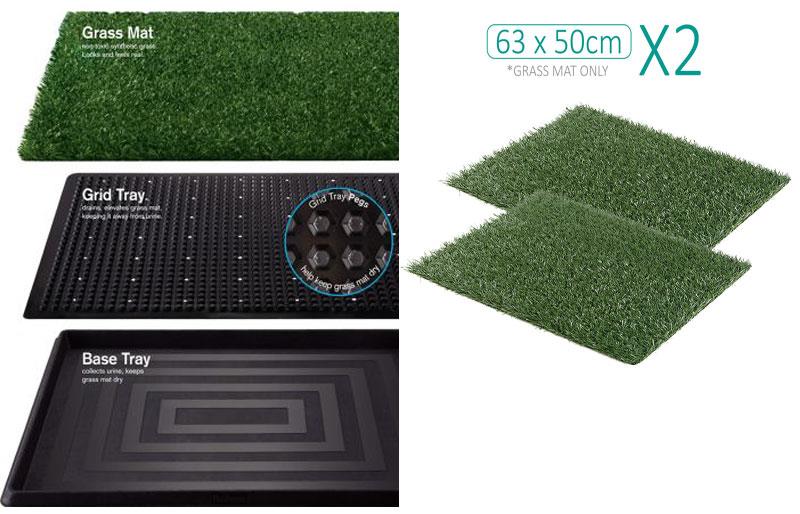 ---
Features:
- Easy to clean
- Large Full Size Removable Waste Tray
- Ideal for toilet training
- Non-Toxic: Safe to Use at Home
- Pet Homes Deluxe 3-piece dog relief toilet
No Moving Parts
- perfect for use indoors, porches & patios
Specifications:
Material: Plastic

Dimensions: Approx. 63.5cm(L) x 51cm (W) x 4cm(H), 25 x 20inch
Grass Mat ONLY: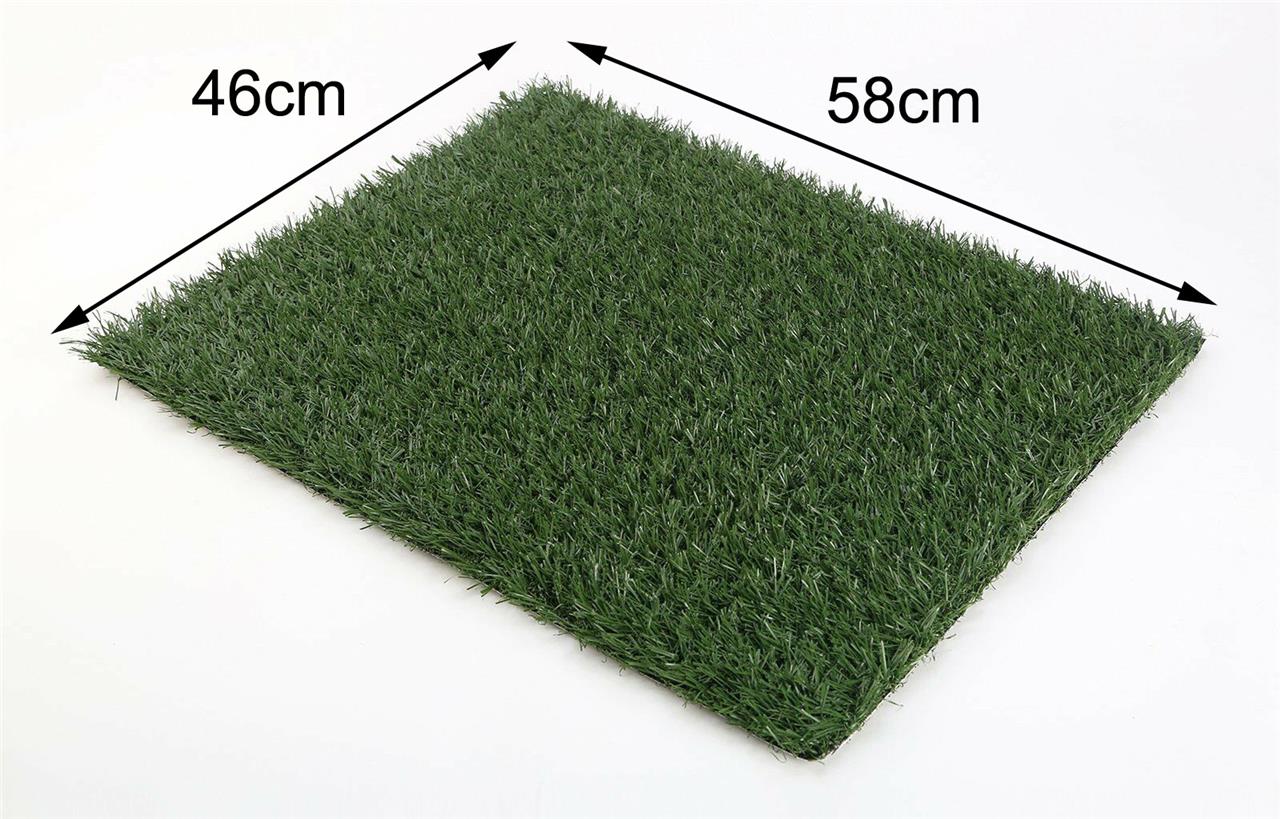 (Please choose what you need from the drop down menu.)
Notes: If you choose "1 GRASS MAT ONLY, NO TRAYS" or " 2 GRASS MATS ONLY , NO TRAYS", you will recieve grass only.



TRY OUR NEWEST PRODUCT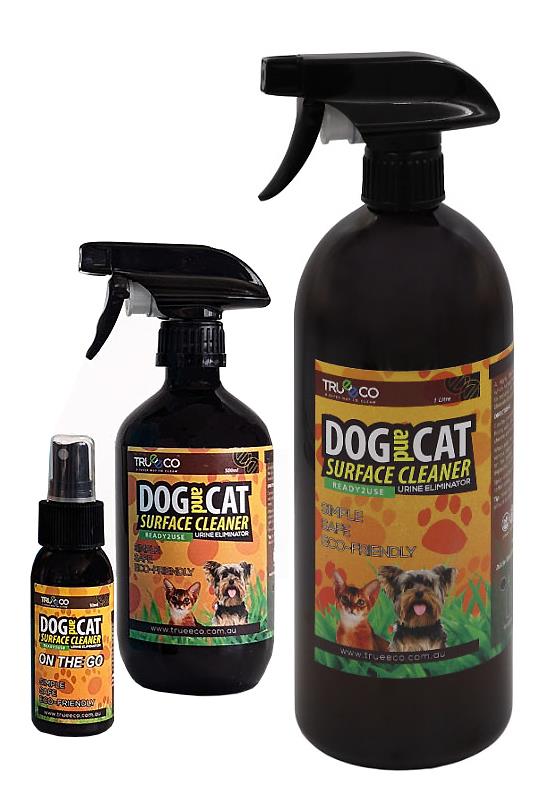 1x 1000ml Dog and Cat Surface Cleaner (RRP $25)
1x 500ml
Dog and Cat Surface Cleaner Ready2use (RRP $15)
1x 50ml Dog and Cat On the Go Ready2use (RRP $5)
The Dog and Cat Surface Cleaner is a pet owner's new best friend when it comes to cleaning up after their furry little friends.
Includes:
Brisbane : :- Local pickup can be arranged Contact seller for arrangements.
I Will post as soon as funds have cleared.
ITEM IS SENT BY RECEIPTED DELIVERY
IF YOU ARE NOT HOME AT TIME OF DELIVERY ,
YOU WILL BE REQUIRED TO COLLECT ITEM FROM POST OFFICE

WE RESERVE THE RIGHT TO SEND MULTIPLES BY COURIERS,
IF YOU ARE NOT HOME AT TIME OF DELIVERY ,
COURIERS WILL LEAVE CALLING CARD FOR YOU TO ARRANGE RE-DELIVERY.

If Paying by Bank Transfer Please be sure to identify your payment,
use your ORDER NUMBER or ITEM NUMBER ONLY as the ref.
Actual colors may vary.
This is due to the fact that every computer monitor has a different capability to display colors and that everyone sees these colors differently.
We try to edit our photos to show the samples as life-like as possible, but please understand the actual color may vary slightly from your monitor.
We cannot guarantee that the color you see accurately portrays the true color of the product.
Thanks Heaps & Happy Trading!
This product does not have any reviews yet
Be the first to review this product