Sprenger Black Stainless Steel


Herm Sprenger round link check chains are the industry standard in dog correction.
* Never leave a check chain on a dog unsupervised.
* Never use a check chain on a puppy until they are at least 6 months old.
* Check chains are better than flat collars for obedience training
Item will most likley be sent by Aust Post by Reciepeted deivery and with tracking.
The source for this Sprenger innovation is derived from the well-known stainless steel product range, selected products are then completely exposed to a galvanizing process which colours the upper layer of the material.

Thus the colour is not only on the surface, it also penetrates down into the substrate which considerably reduces the abrasion during use. Numerous tests confirm the surface behaves in the manner described. Depending on the nature of the fur a long lasting surface colour will be achieved.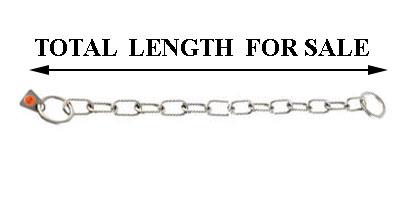 A warranty against colour abrasion, however, can not be granted.

With continued use the colour may lighten somewhat developing an "antique-look" over time.

The quality of the metal is not affected by this visual change to the appearance.

Slight colour deviations are possible between different batches as a result of the manufacturing process.
Due to this characteristic it is not recommended for dogs with a white or bright fur.
Recommened for Black dogs only as the black colour may wear off,
When purchasing a black stainless steel product.
We would like to draw your attention to our identifying metal tag with the red dot as well as to the "HS-Germany" mark which is stamped on all rings and swivels.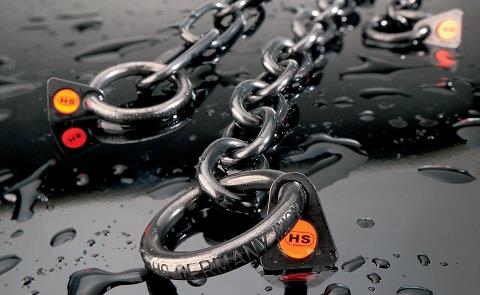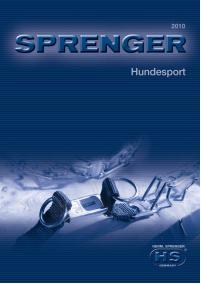 Herm Sprenger Check Chains are excellent training aids for dogs.

Suggestion chart, Dog sizes may vary from chart.
Brisbane : :- Local pickup can be arranged Contact seller Prior to Purchase for arrangements.
ITEM IS SENT BY RECEIPTED DELIVERY
IF YOU ARE NOT HOME AT TIME OF DELIVERY ,
YOU WILL BE REQUIRED TO COLLECT ITEM FROM POST OFFICE

WE RESERVE THE RIGHT TO SEND MULTIPLES BY COURIERS,
IF YOU ARE NOT HOME AT TIME OF DELIVERY ,
COURIERS WILL LEAVE CALLING CARD FOR YOU TO ARRANGE RE-DELIVERY.

If Paying by Bank Transfer Please be sure to identify your payment,
use your ORDER NUMBER or ITEM NUMBER ONLY as the ref.
Thanks Heaps & Happy Trading!
This product does not have any reviews yet
Be the first to review this product