We are proud to present some Plush Puppy Products used for Dog Showing .
Thank you for shopping at Pet Homes!
We promise to bring you only the best quality materials and state of the art products, to insure your success in the Show Ring.
Below is a short description of ecah product.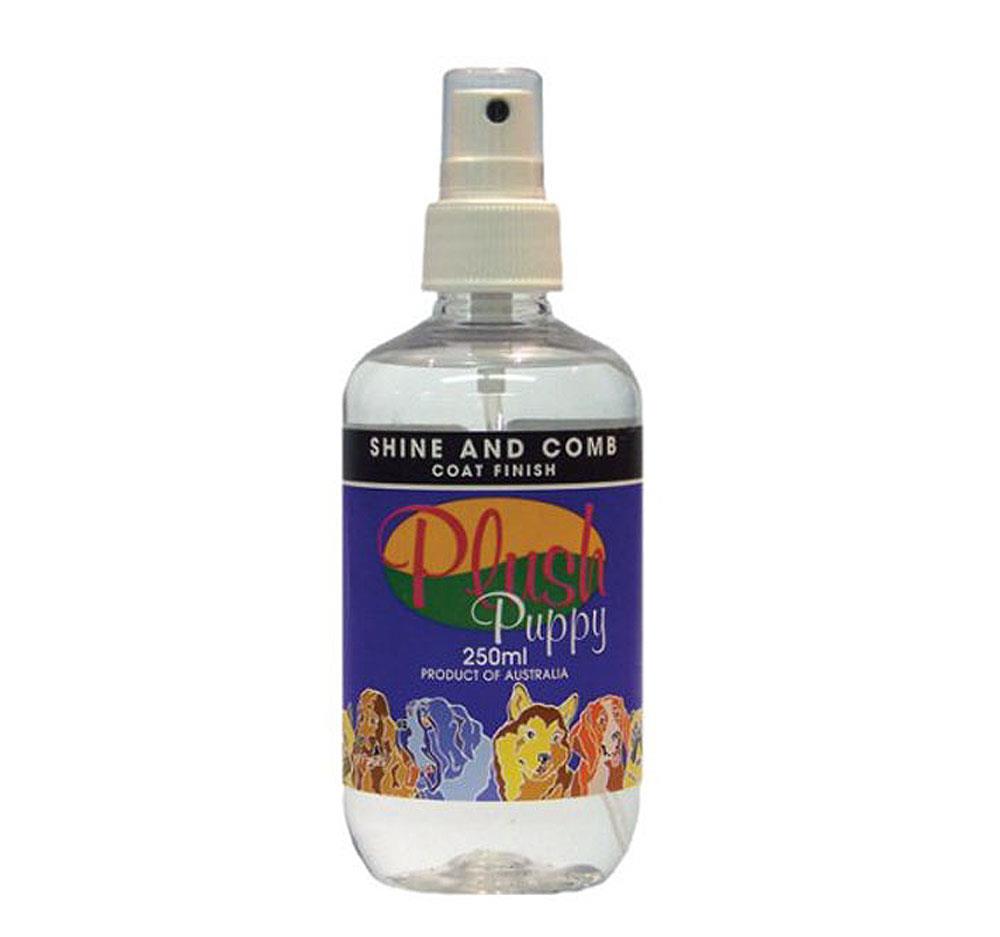 Shine and Comb. 250ml
___________________________________________
Recommended For: Wonderful for bringing out the full glamour of the shine and colour as a final finish to breeds such as Pugs, Rottweilers, Boxers etc.
Use as a last minute finish on saddles such as Afghans and American Cockers.
Suitable for double coated breeds also.
Brilliant spray coat finish and totally oil free. Wonderful for instant healthy looking shine.
Recommended for light disentangling and as a spray polish for all groomed coats. Makes toplines and whites really shimmer.
Can be applied directly to either dry or wet coats for disentangling.
Excellent for quick brushing of flowing coats such as Afghans or use lightly on coat fringes on Salukis, Setters etc.
How to apply: For an instant shine apply directly to a dry coat and lightly brush.
Can be applied directly to either dry or wet coats for disentangling. Excellent for quick brushing of flowing coats such as Afghans or use lightly on coat fringes on Salukis, Setters etc.
____________________________________________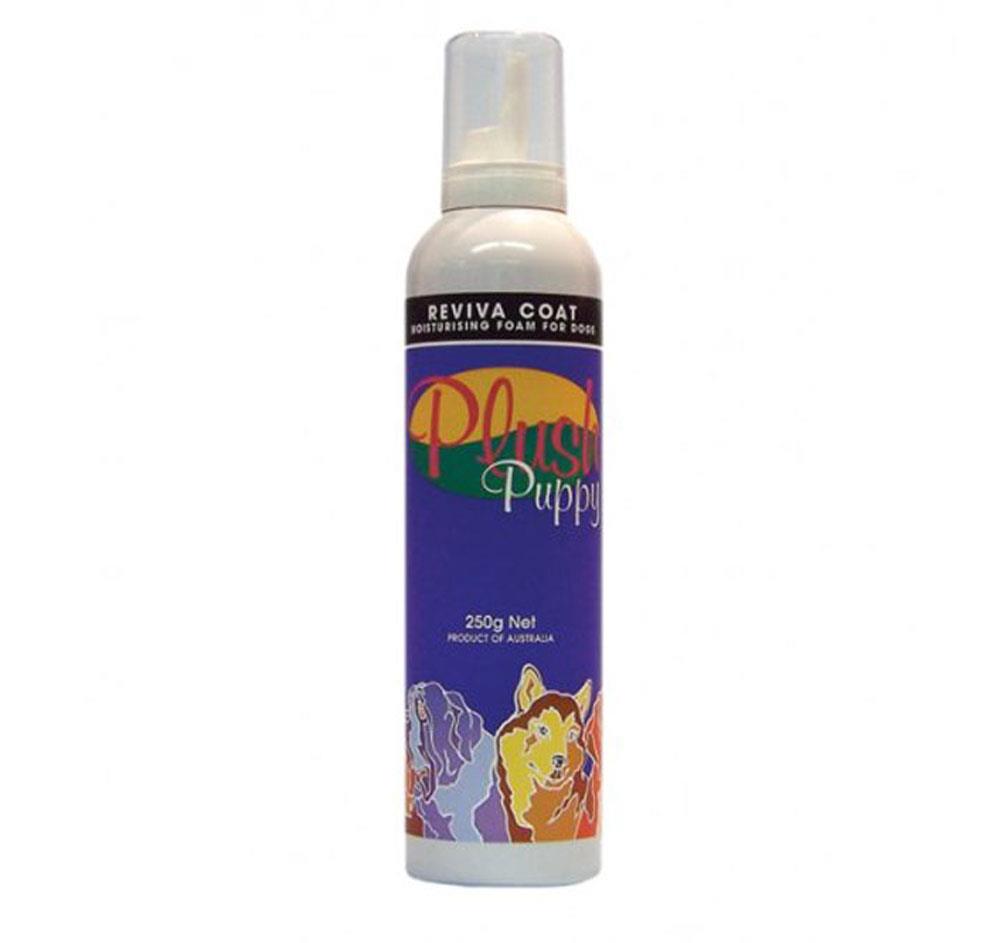 Reviva Coat. 250gm.
Recommended For: Particularly good for flowing coats that need wrapping e.g. Pekingese, Shih Tzus, Yorkshire Terriers etc.
Any coat that needs moisturising such as Spaniels, Setters, Retrievers etc.
A remarkable "leave in" product designed to moisturise all types of coats without leaving them greasy or feeling oily.
This amazing formula really gets results. Brilliant for conditioning coats that cannot take a regular conditioner e.g.
where you need to retain fullness, or coats that need a totally non greasy conditioning. Great for disentangling and reducing knots.
How to apply: We recommend foaming about a golf ball sized amount to 1 cup of warm water in a Plush Puppy Spray Bottle.
Shake well and spray onto coat lengths. Wrap as normal.
Can be used as a grooming/disentangling spray – dilute and mix as above.
For regular moisturising and rehydration, simply shake can well and apply a golf ball sized amount to hands.
Spread through the coat. Comb, brush or groom as usual. DO NOT RINSE. LEAVE IN.
______________________________________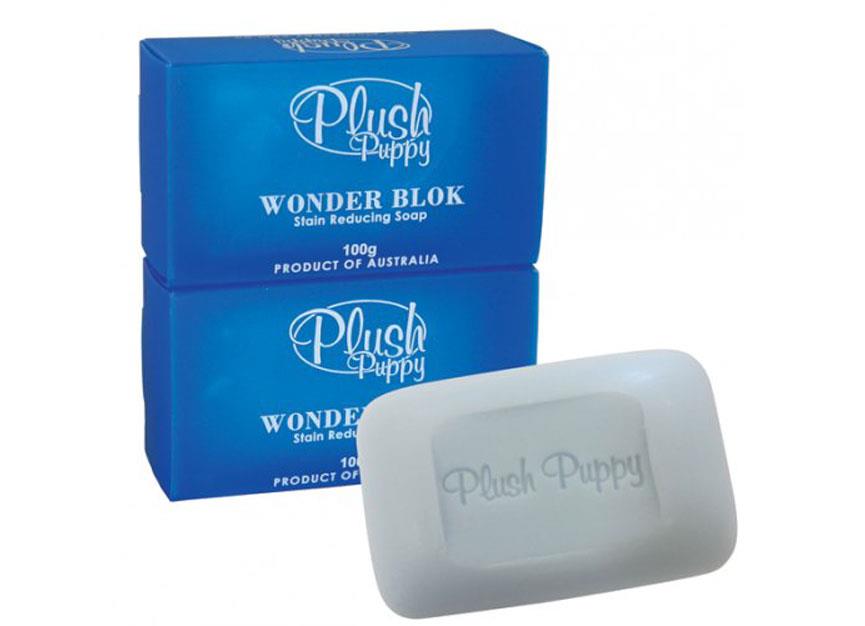 Wonder Blok. 10oz.
Plush Puppy WONDER BLOK is an innovative approach to traditional stain reducing.
Made from naturally sourced vegetable surfactants & glycerin with a light lemongrass fragrance. 100g
Minimise unwanted discoloration or stains with this GENTLE approach
The only way to reduce stains without resorting to harsh bleaching
Safe to use on animals though we recommend as with all products, to keep away from animals' eyes
Use repeatedly for maximum effect
Use on white areas
Keep in container supplied for easy travelling
How to apply:
Directions: Wet coat and apply regularly to reduce staining.
Rinse well,, Whilst this is a mild product - be careful not to get into dogs eyes
______________________________________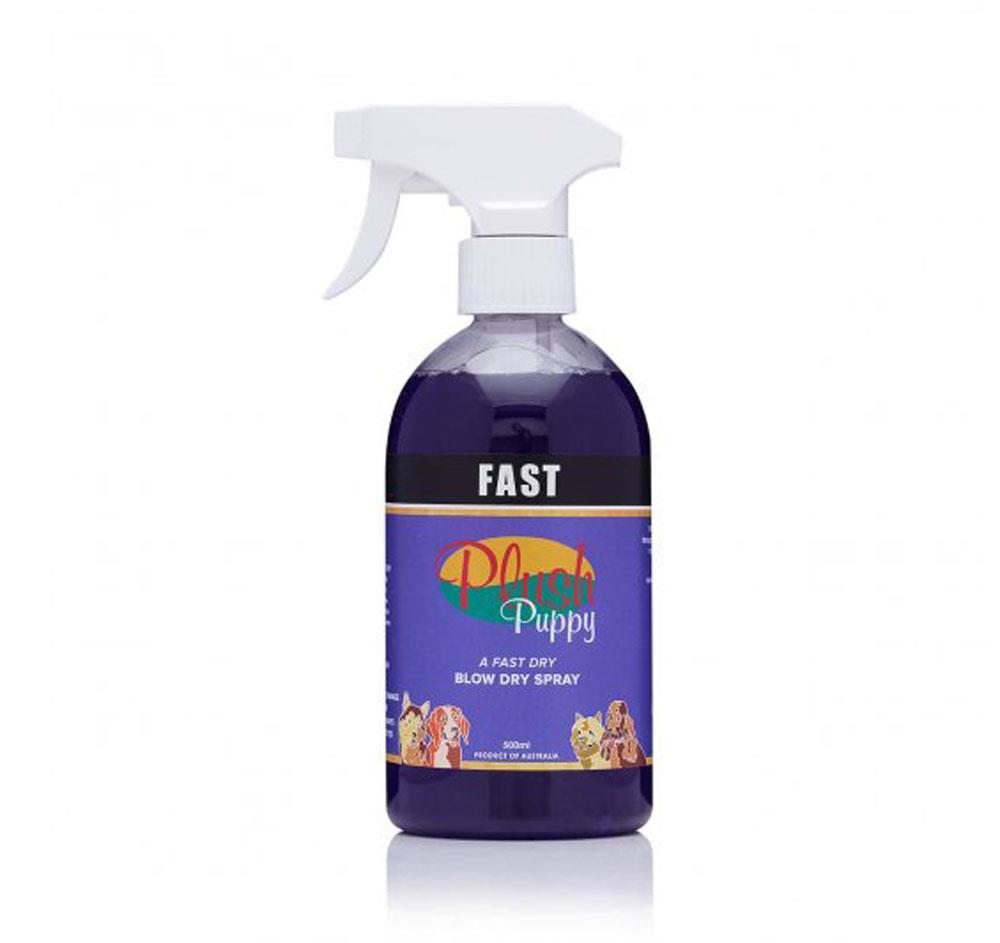 FAST. 500mL
A FAST DRY Blow Dry Spray
A revolutionary innovative Fast Dry Blow Dry Spray that combines the latest active ingredients together
TRULY REVOLUTIONARY!
This new formulation does so many things to benefit the result when grooming.
We called it FAST because one of the ingredients makes water evaporate quickly, so cutting down the time taken to blow dry.
Our research has shown that it can take 50% less time to achieve the finished look.
Dramatically reduce drying time, adds moisture and conditions while protecting the coat
It contains a recently discovered ingredient from the Australian Native Flame Tree that makes dry or old coat feel and look perfect.
It also protects the coat from damage from sun and heat.
It contains a slight hold ingredient for better coat management and a special active ingredient that eliminates static electricity and stops the flyaways.
FAST is probably the most technically advanced formula in the Plush Puppy Range to date.
The feedback from those who have been testing FAST for the last 6 months is "simply fantastic, when can we get it!"
How to apply:
Shampoo and towel dry thoroughly before applying FAST throughout coat including under layers, brush through.
Blow dry into shape until dry.
________________________________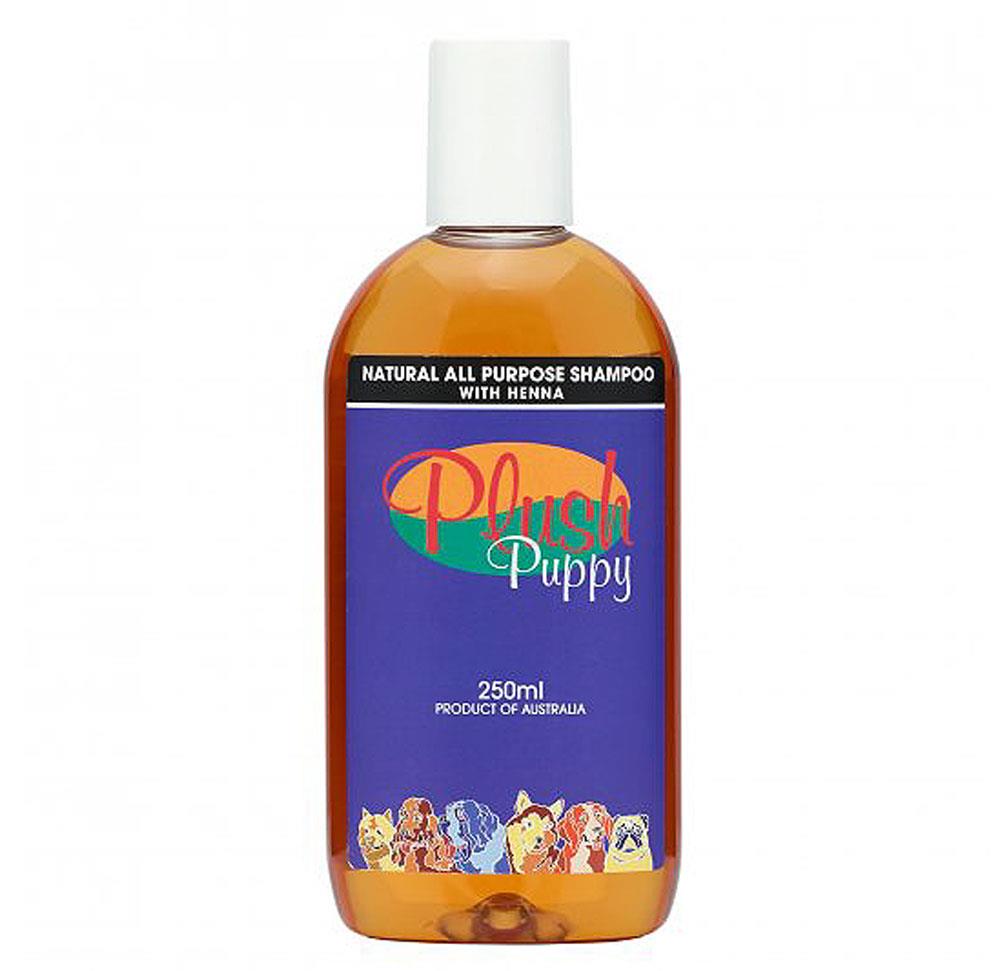 NATURAL ALL PURPOSE SHAMPOO with Henna 250ml
Derived from: Organic sources with extracts of henna, alpine herbs and lichen.
Recommended For: short coated breeds that specifically don't want a softened coat
e.g. Corgi, Weimeraners, Bulldogs, Rottweilers and most Terriers.
Suitable for all breeds where coat texture is to be retained e.g. Akitas, Siberians, Shelties etc.
This is the shampoo to use when shine is required, and you want your dog still looking freshly washed after a few laps around the show ring.
An innovative spray on Shampoo featuring henna extracts that imparts gloss and shine. Perfect for breeds that require texture to be maintained. e.g Weimaraners, Bulldogs, Rottweilers and most Terriers.
• Excellent for normal to slightly dehydrated coats
• Recommended for short coated breeds
PROCEDURE: Wet coat thoroughly. Spray on coat and work to lather. Rinse out.
FORMULA: Derived from organic sources with extracts of henna, alpine and lichen combined in a formulation enabling it to be sprayed without compromising concentration and richness of ingredients.
_________________________________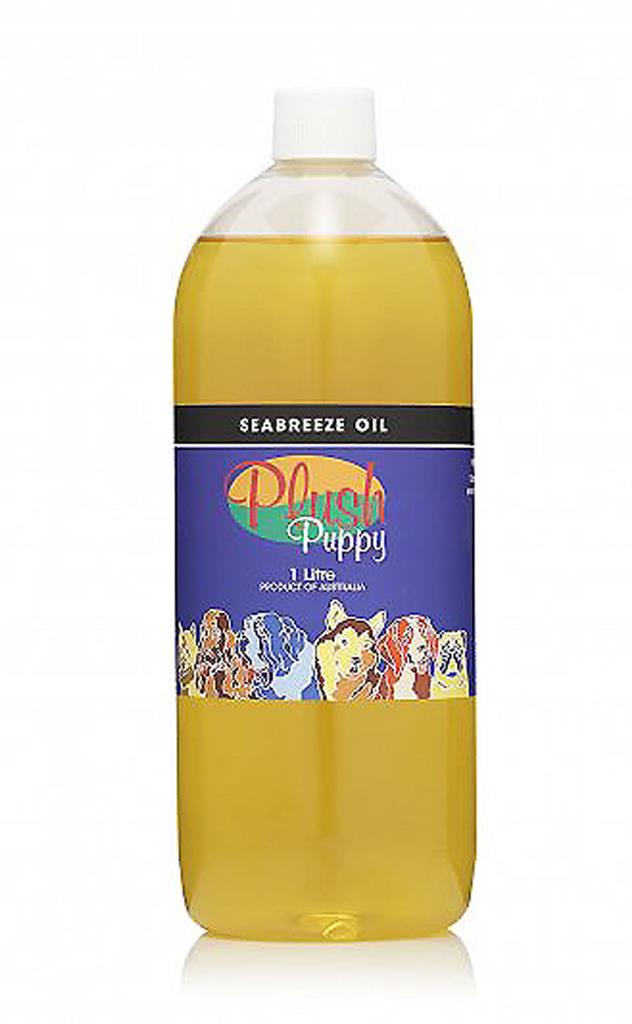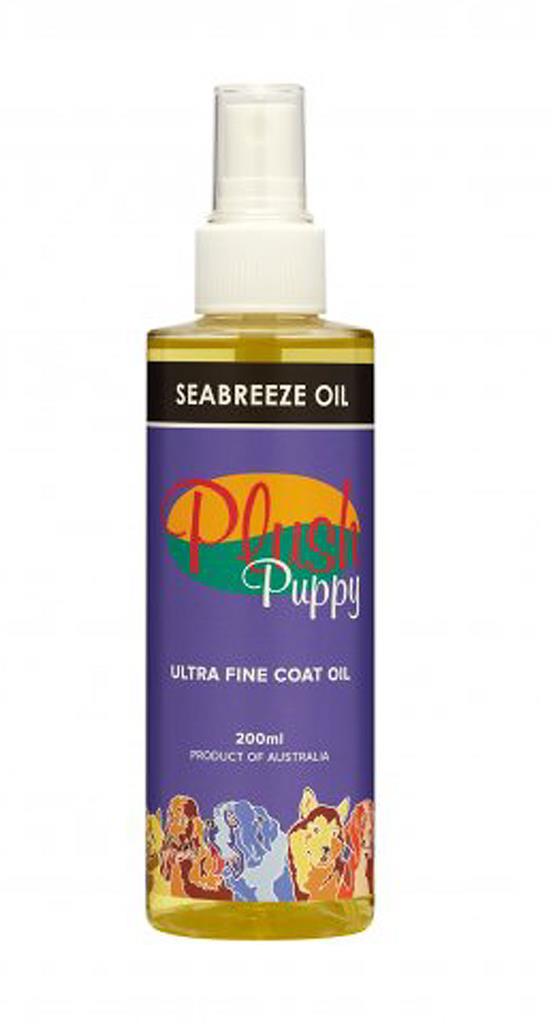 SEA BREEZE OIL 1Lt also comes in 200ml
1 Litre 200ml
Derived from: Blended from essential plant oils for calming and healing qualities.
An innovative organic formula where old meets new with wheat germ oil, calendula oil and evening primrose oil etc.
How to apply:
Add 1 tbspn to 4 litres/1 gallon of warm water and hydrobath through the coat or sponge liberally onto the coat. LEAVE IN.
DO NOT RINSE.
Adjust dilution rate according to coat needs.
Can also be applied without dilution for traditional coat oiling. Use sparingly for wrapping or to help stop breakage.
Recommended For: Effective for most breeds including Poodles, Rotties, Dobermans, Boxers, Siberians, Samoyeds, Setters etc.
This product truly has "star" quality. Adds shine and condition and is a wonderful light alternative with longer lasting benefits than regular oiling. Really helps to make a coat feel healthy. Use as an alternative to a regular conditioner as it will not flatten the coat.
______________________________________________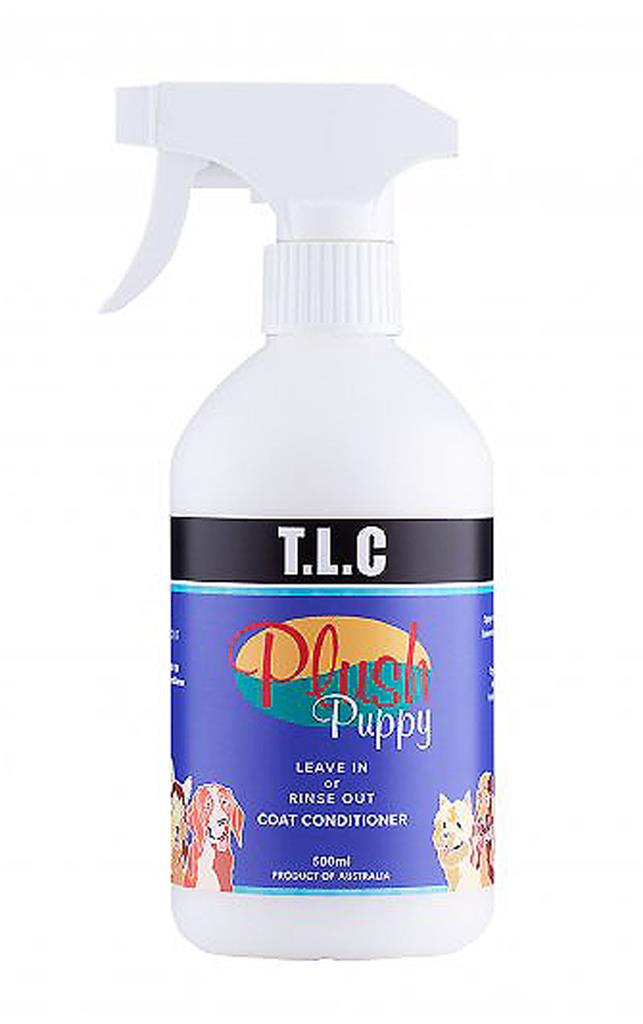 LEAVE IN or RINSE OUT
COAT CONDITIONER
A revolutionary innovative spray on 'leave in' or 'rinse out' coat conditioner
Specially formulated with a lower viscosity to be sprayed without compromising concentration or richness of ingredients.

• Moisturises and detangles
• Excellent shine
• Perfect for all coats
How to apply: Spray mist onto coat. Massage through. Leave In or Rinse Out for required result.
Moisturises and detangles. Excellent shine. Perfect for all coats. Gentle formula