Pet Homes Grooming Tool Bag

NOW IN STOCK

Professional quality hairdressing tool bag for work or home use.
Also for the Dog Groomer and dedicated Pet Lover.
But will also be popular with Vets and Vet Nurses
The Carry-All Bag has enough room to carry all their grooming gear.


The Black, Purple and Paw print "WAHL" style grooming bags , are an Exact Duplicate with improvements of the original now discontinued "WAHL" model.
H- 26cm W- 25cm L- 35cm
The New Pet Homes Tool Bag comes with New Features,
Thicker Mesh on Outside Pocket for longer lasting use
Longer Zipper handles, for better grip for tired hands,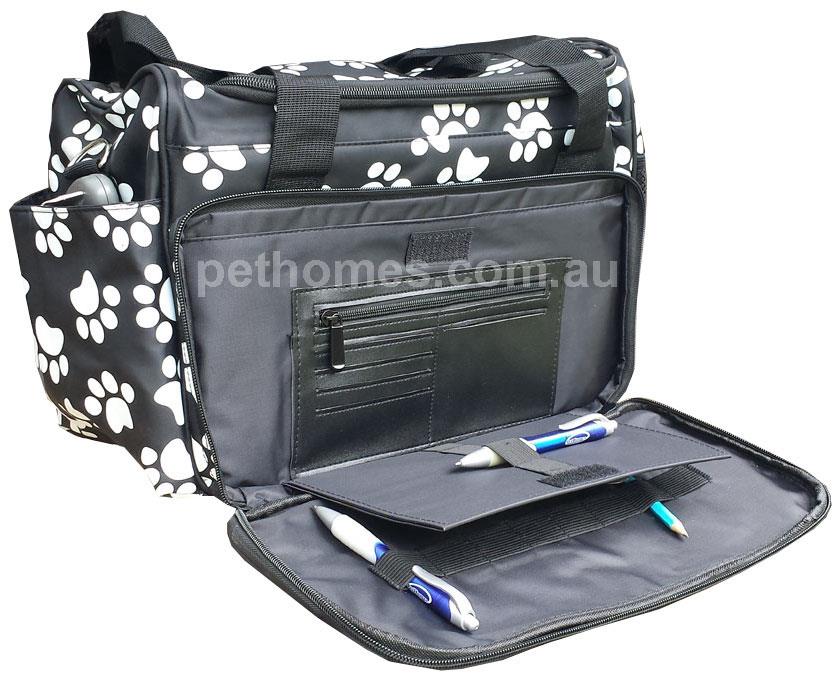 The New Pet Homes Tool Bag is the ideal bag for all your pet grooming tools.
Pack your pet's essentials when taking a road trip or attending shows, use as a carry-on when flying, the uses for this bag are endless.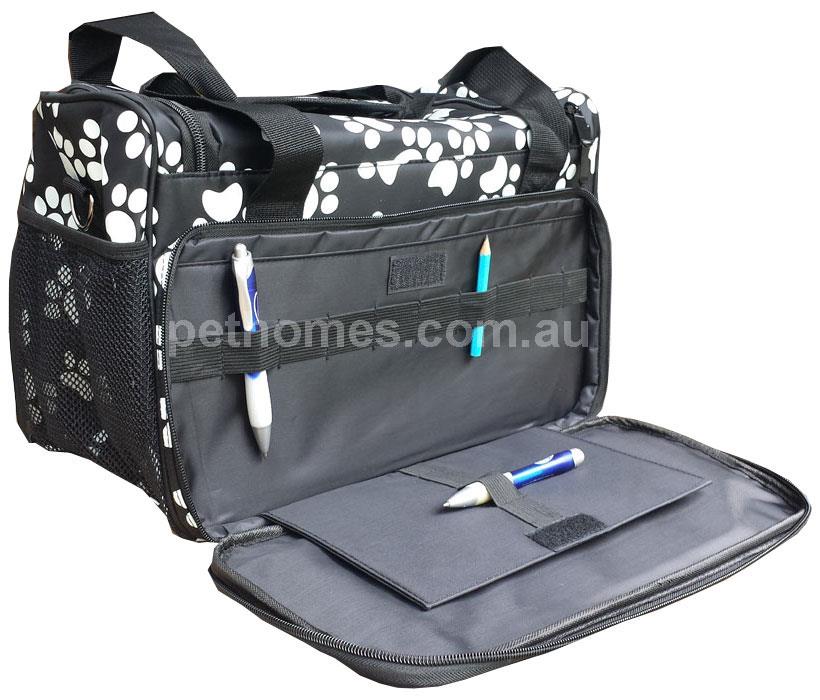 ABOVE FEATURES ARE STANDARD ON GROOMING BAGS
This stylish Pet Homes Tool Bag features handy side pockets, a zippered top flap for added security as well as a scissors pocket.
A removable and adjustable shoulder strap is the epitome of comfort and convenience.
Made from durable micro fibre material, Our Pet Homes Tool Bag is easy to clean and maintain.
Top Fold Back opening for easy access
Sturdy zipper to keep the top closed
Detachable shoulder strap makes it great for on-the-go use
Strong carry handles,
Compartments on the inside for easy organization
The bottom of the bag has plastic feet
Mesh outside pockets on one side.
The Leopard is the only Genuine Wahl bag we have in stock,
Pet Homes Brand Bag is Exact Duplicate and with extra features added to the Wahl original.
This product does not have any reviews yet
Be the first to review this product