Pet Homes Adjustable Length Grooming Arm with Leash/Noose
Made of Heavy-Duty Metal for Optimal Durability.
POLISHED CHROME STEEL, Easy Clean and prevents Rusting
HAMMER COATED SURFACE CLAMP, protects your clamp by preventing rust and corrosion
FLAT 10MM WIDE LEAD - With Snap hook and adjustable
FULL SET INCLUDES:- Adjustable Horizontal Arm, Tall Upright Arm, Grooming Noose, Grooming Arm Table Clamp
ADJUSTABLE ARM & LONG ARM:- Adjustable Horizontal Arm, Tall Upright Arm ONLY (NO Grooming Noose)
CLAMP:- Heavy Duty Grooming Arm Table Clamp only
Adjust the Pet Homes Grooming Arm to Clamp quickly and easily with large, easy-to-use knobs.
The clamp works with any 1"-square grooming arm and fits any surface up to 3" thick.
The Pet Homes Grooming Arm Set converts any table into a grooming table (arm and table not included).
FEATURES
*Easy-to-grip large knob adjusts and secures the clamp to countertops and tables up to 80mm or 3" thick
*Separate knobs for Adjusting Arm Reach and Height. for the comfort of the groomer
*Rugged steel powder-coated in a Black hammer tone finish to resist rust and increase durability.
Made to stand up to heavy use.
The clamp fits any 1" square grooming arm. Size: Opens to fit tables up to 80mm 0r 3" thick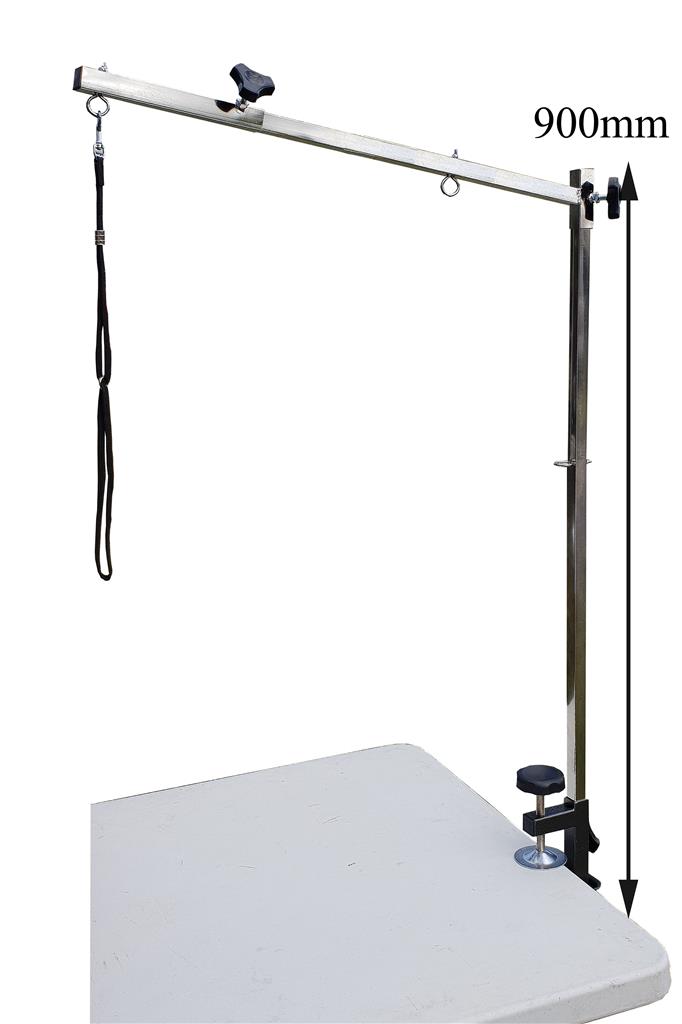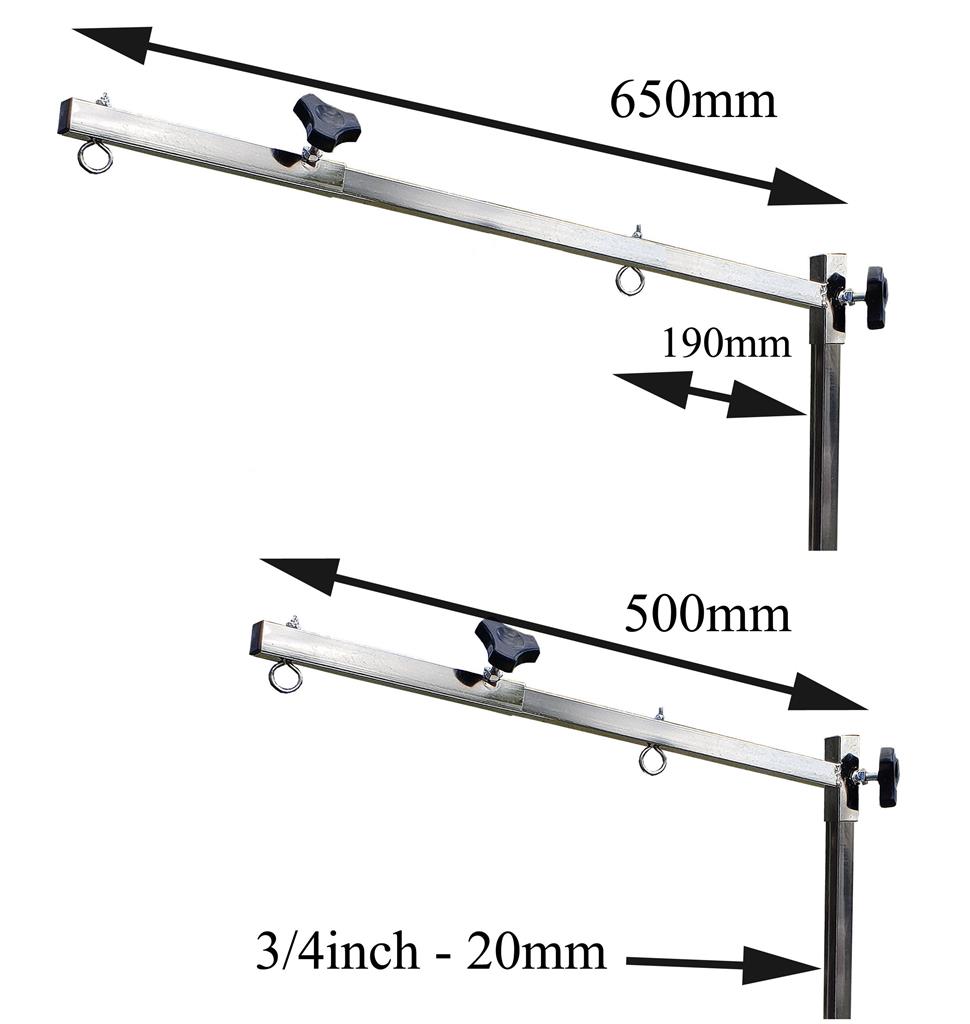 Specifications:
Adjustable Table ARM
Material: Chrome Plated Steel
Will Fit 1 inch square - 25mm Square Rod
2 x SMALL Easy Grip Plastic Knob 50mm Diameter.
Upright Arm Length:- 900mm
Adjustable Arm Length :-
Fully Shortened :- 500mm
Full Extended Reach ;- 650mm
Arm Clamp
Material: Hammer Tone Finish Steel
1 x LARGE Easy Grip Plastic Knob 65mm Diameter.
1 x SMALL Easy Grip Plastic Knob 50mm Diameter.
Clamp Base Dimensions: -
150mm - 6"Long
130mm - 5"Wide
Fits Table Thickness up to 80mm or 3inchs


Pet Dog Grooming Restraint Rope Harness Noose Loop Small Snap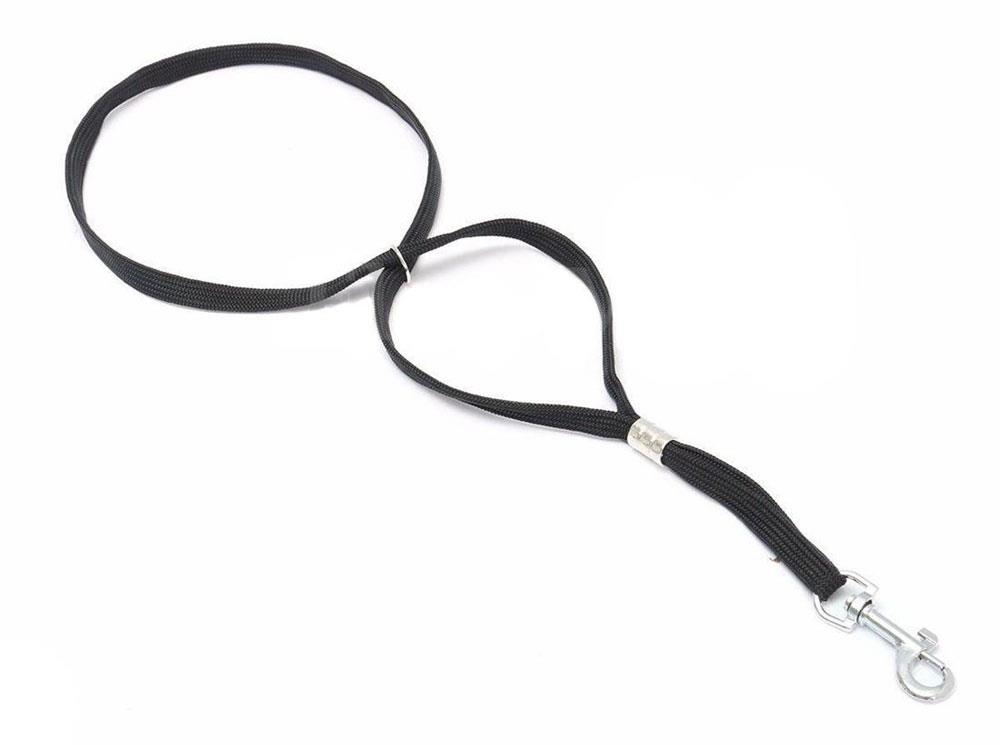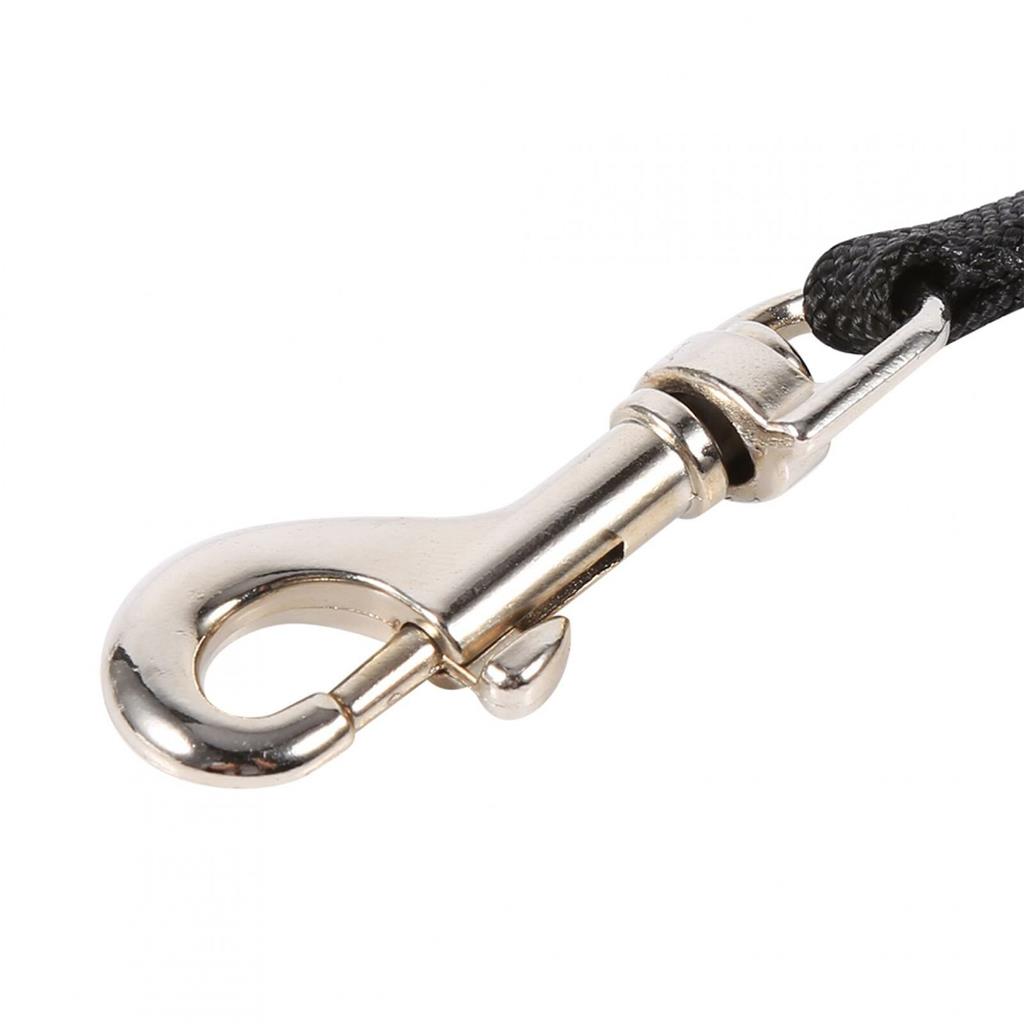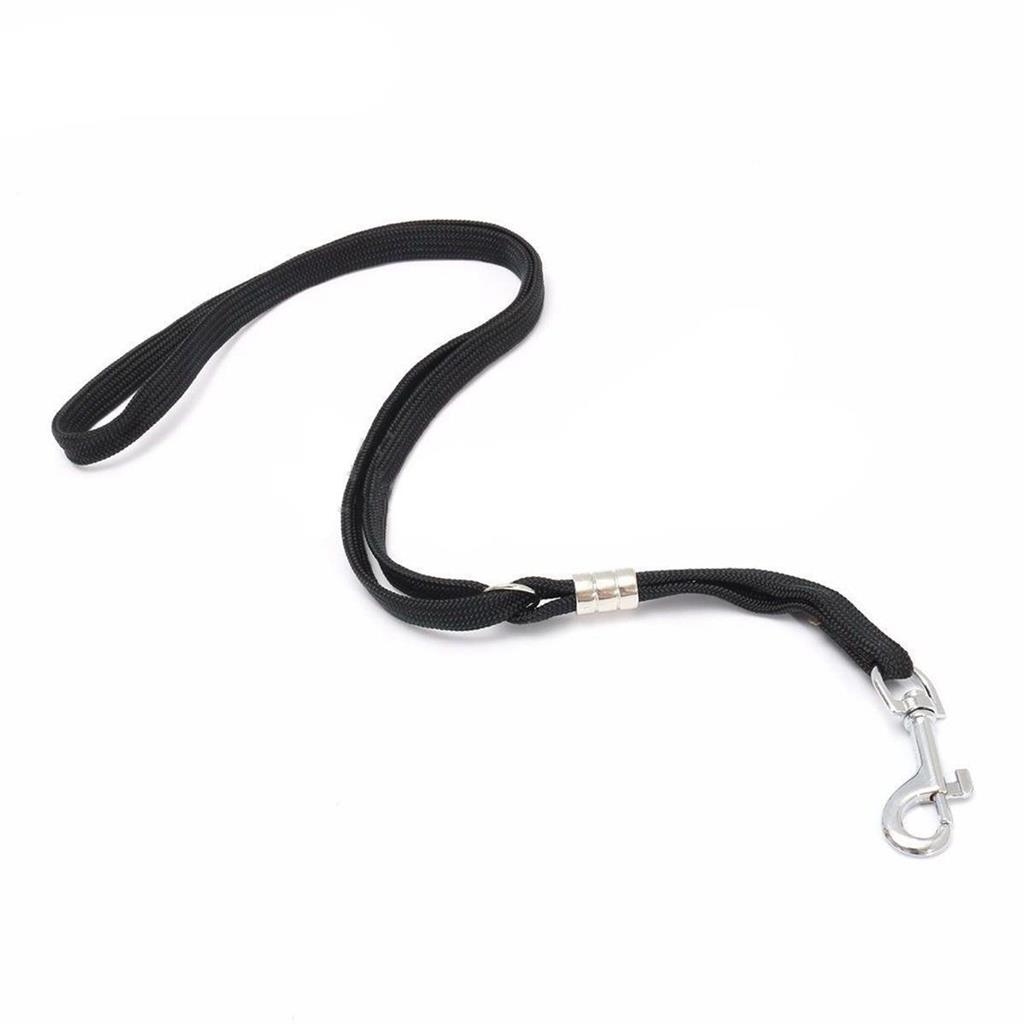 Description:
This Braided noose loop features a quick-release slide adjustment.
Ensures pet can remain standing on grooming table for added safety and stability.
Snap is designed for use in grooming tub or on grooming table.
Polypropylene noose is durable enough to meet all of your grooming needs.
This is an absolute must-have for every professional groomer or home grooming!
Features:
Polypropylene Braided noose and metal loop are secure and durable.

Quick-release metal slide helps prevent the dog from backing out of noose, which won't tighten or loosen even on animal.

Adjustable to fit most sizes of dogs.

Used with grooming table arms, baths or tubs for safe grooming.

Strong snap is easy to be attached to a grooming table arm or bath firmly.
Specifications:
Snap Sizes: S
Noose Material: Braided Nylon Tubular Flat 11mm wide
Locking Loop Material: Metal
Color: As Pictures
Length: 50cm / 20inch
Weight: 26-36g
Snap Length : 5cm
Type: Grooming Table Accessory
Package Includes:
1 x Pet Noose Loop Only
Brisbane : :- Local pickup can be arranged Contact seller Prior to Purchase for arrangements.
I Will post as soon as funds have cleared.

ITEM IS SENT BY RECEIPTED DELIVERY
IF YOU ARE NOT HOME AT TIME OF DELIVERY ,
YOU WILL BE REQUIRED TO COLLECT ITEM FROM POST OFFICE

WE RESERVE THE RIGHT TO SEND MULTIPLES BY COURIERS,
IF YOU ARE NOT HOME AT TIME OF DELIVERY ,
COURIERS WILL LEAVE CALLING CARD FOR YOU TO ARRANGE RE-DELIVERY.