Pet Homes supplies high quality dog bowls in a range of sizes, styles and colours. Including: Weaning Feeders, Stainless Steel Dog Bowls, flat sided with hooks, no-spill bowls plus more! Please browse our quality range
.
Up For Sale is
1 of STAINLESS STEEL Small
1 X Feeding or Water Bowl with Clamp !
Fun Items for Your Birds
Made from a Thicker Than Normal Sheet of Stainless Steel & and Has a Highly Polished silver Look.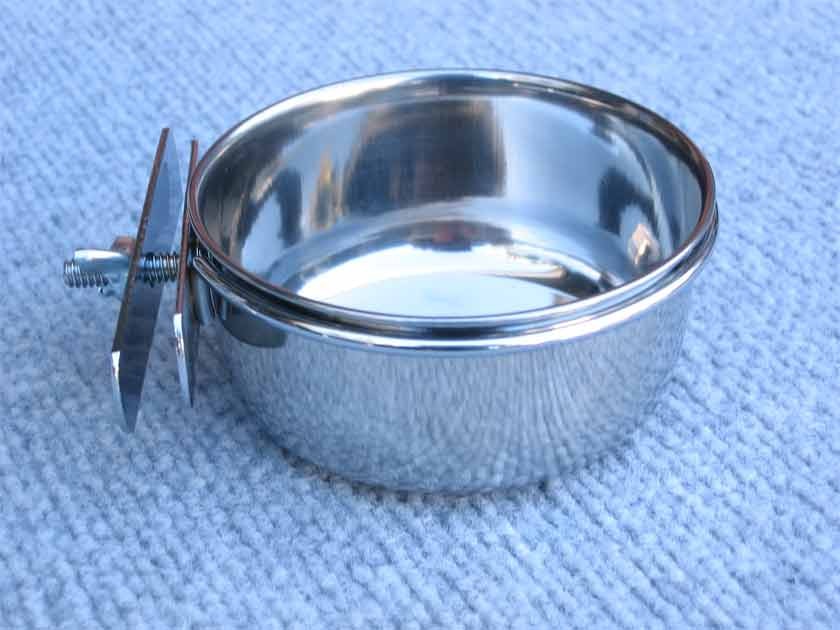 Chew Proof
Rust Proof
Hygenic
So Tough its Scratch Proof
Easy to clean.
The bowl is a seperate unit to the Clamp , easy to remove for refilling.
This is the SMALL size,
Bowl has a diameter 3 3/4" or 95mm X 2inch depth or 45 mm.
Holds .3Litres of water.
Can be used for food or water.
Suitable for Mice,Rats, Ferrets, parrots, birds & many other small Pets!
Great Gift Idea!
This product does not have any reviews yet
Be the first to review this product