Electronic Hidden Waterproof Dog Fence System Electric Collar Fencing
We have systems from 1 to 6 collar systems . Also you may buy extra collars only if needed.
Single Collar is not an
Automatic Anti Bark, will only work with our system remote.
With the remote control with system , you may use the shock function in collar to stop the dog barking.
We are Now selling separately
150m Roll, Extra Thick Heavy Duty Boundary Wire 1.5mm (including sheath), .8mm Core, AWG-20
Designed for optimum radio transmission impedance for a clean, clear radio signal
Suitable for the Pet Control HQ Deluxe Electric Dog Fence System, PetSafe, Innotek, Sureguard & HT-026 Systems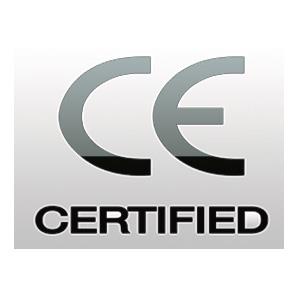 Resistant to sunlight, moisture, ground rot & corrosion.
Heavy duty, durable and robust too!
Insulated with an ultra-thick, high-strength polymer, heavier and stronger than other Electric Dog Fence wire used!
Spooled wire
Expand or repair your coverage area
Reach around the boundary of 1 Acre , 250m
Reach around the boundary of 2 Acres , 360m
Reach around the boundary of 3 Acres , 440m
Reach around the boundary of 4 Acres , 508m
Reach around the boundary of 5 Acres , 568m
NO COLLARS ARE SUPPLIED WITH ONLY WIRE CABLE PURCHASES
You buy only the wire, you only get the wire
Combination Functionality in 1 Combo Packed System!
This a first for pet Homes to Bring to Australia,
This system has been proven to be firstly very safe to use is comfortable and reliable and effective too!.
Pet Homes dog fence system can be used as an Electric Dog Fence System and or as a Remote Dog Training Collar simultaneously.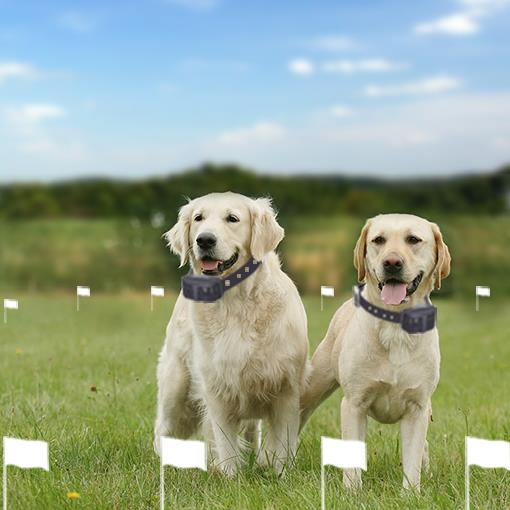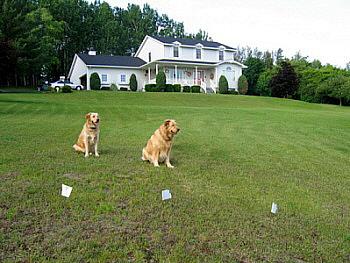 Can be set up to cover a large areas.!
You can customize yourself the layout and you can control the wire boundary,the invisible fence to restrict and kee safe your dog from certain areas you choose.
Creating a boundry so your dog is prevented from running onto the road, digging up your flower patch or accidentally falling into the pool.
The system is expandable up to 10 acres with additional wire and flags, great for training multiple dogs.
We have imported only the Very Best quality!
Our wire is stronger and thicker than other electric dog fence wire.
We supply ONLY heavy-duty, .8 mm single core copper wire (not the standard 0.6mm wire).
Most of all, the wire does not have to be buried to prevent damage.
We have tested it in all Australian climate conditions for durability and reliability.
It really works. !!
The wire serves as an antenna, picks up signals from the transmitter and sends them to the dog's collar-receiver.
Even stubborn or hard-to-train dogs will very quickly learn the difference between "safe" areas and "out of bounds" areas.
Its a Great way of Training and controlling your dogs nuisance behaviour without wearing a leash!
With a push of the button on your handheld ergonomic designed LCD remote control, a signal will be sent to your dogs receiver collar, either warning or correcting your dog's unwanted, mischievous behaviour.
With the appropriate training many misbehaviours that your dog exhibits can be corrected or any basic obedience commands can be taught. With a functional range of 1200m between the remote and the receivers on the collar, the remote training collar will work from a distance, allowing you to issue corrections when your dog is out in the yard, off-leash or barking incessantly.
No more worrying about your vegetablepatch or rose garden being dug up while you're watching TV!
You no longer have to deal with excessive barking in the middle of the night and earlyhours of the morning!
Adjustable and Sturdy Collar,
The adjustable collar-receiver is waterproof ,its safe and fits small, medium and large dogs (21cm - 68cm).
The collar has 3 automatic progressive levels of correction and will vibrate & beep before a correction is applied.
The collar comes with an easy-to-use controller with variable field-width control. It's safe, painless and humane.
There is a low-battery LED indicator to let you know when to recharge the battery using any standard USB charger port or via the USB charger adaptor supplied.
Cheap to Run!!!
Pet Homes electric dog fence is much more affordable and easier to install than traditional fencing.
Best of all, dogs can't dig their way under electronic dog fences nor can they escape through holes and missing boards.
The technology invested in these electric dog fences is very impressive.
The quality of this system is comparable to PetSafe, Innotek & Sureguard but at a third of the price!



Note:
Boundary wire doesn't have to be underground.
You can place the boundary wire either above the ground inside a conduit or mounted to an existing fence as long as the fence is not made of solid metal sheeting.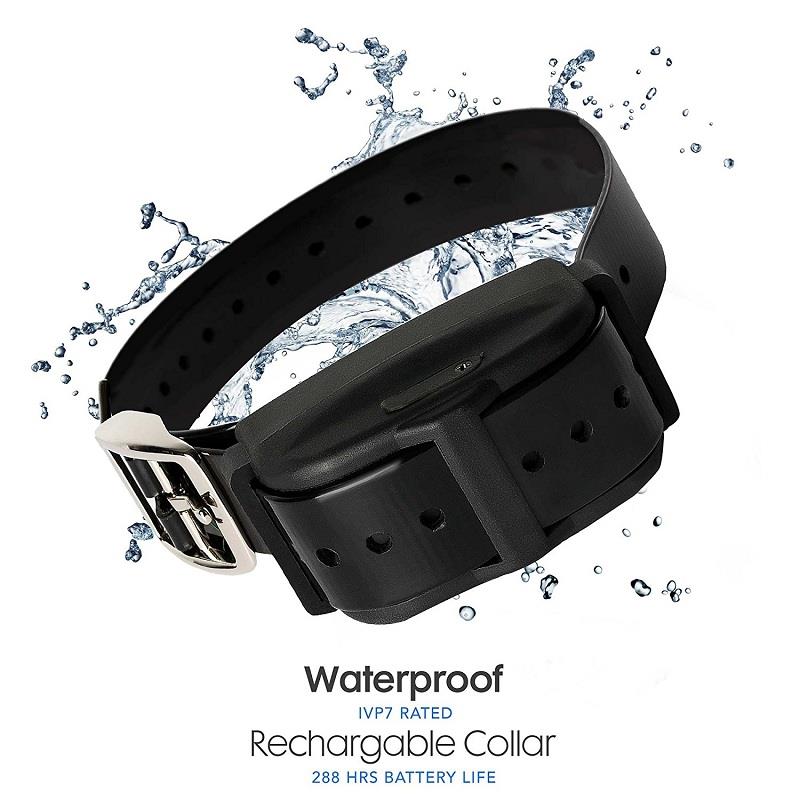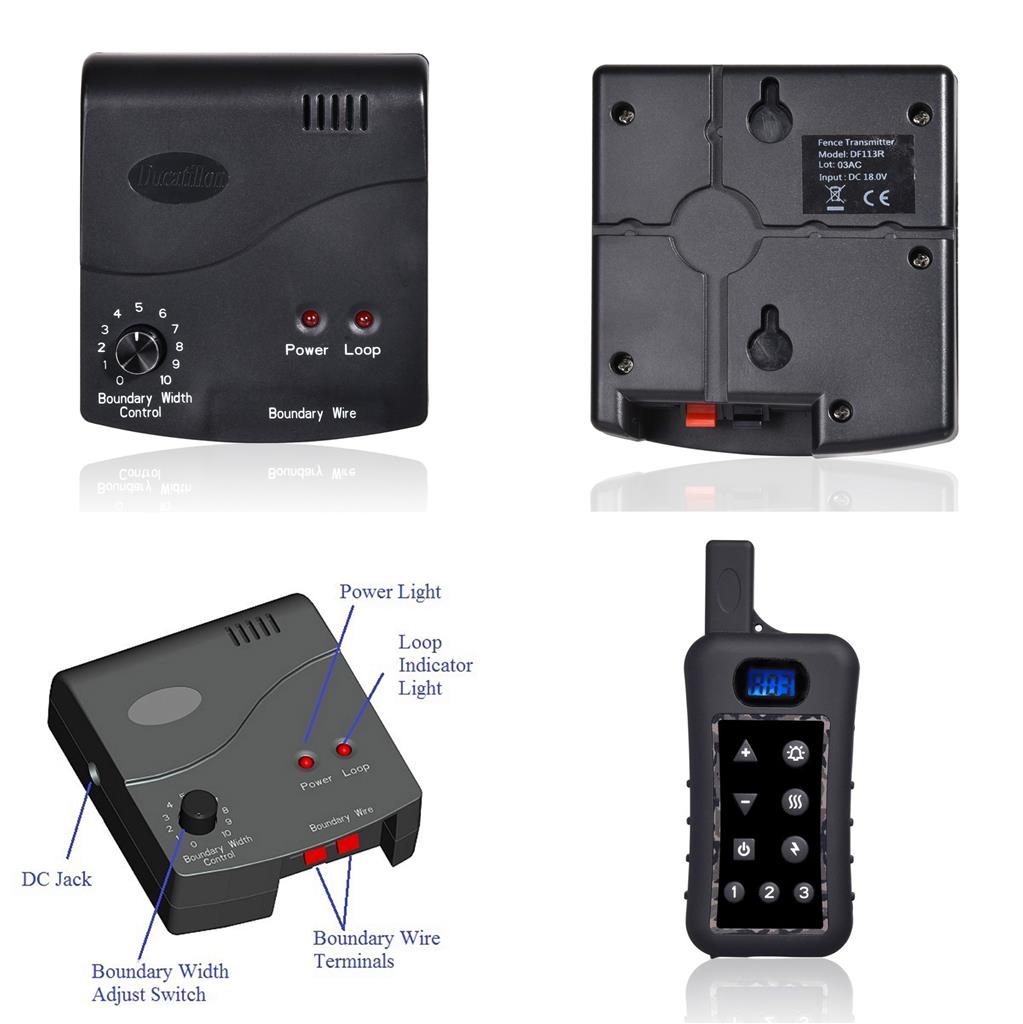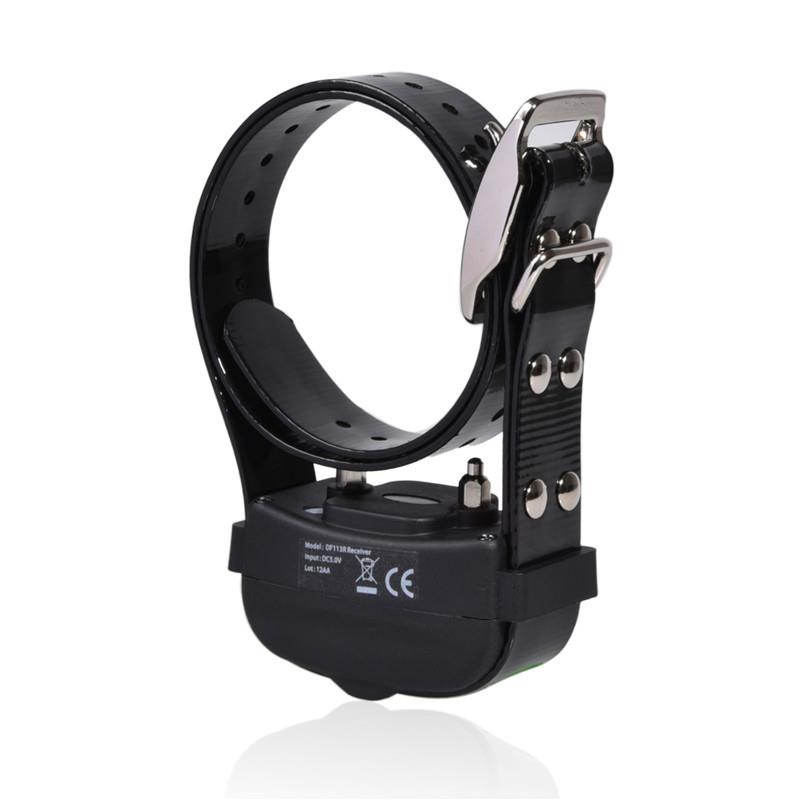 Transmitters are all sold with a power supply.
Features
Combination function of both an Electric Dog Fence and Remote Training System in one!
Receiver & Remote Control are fully waterproof (IPX7 rated)
Receiver and Remote Control are rechargeable
150m Extra thick heavy duty boundary wire (1.5mm) .8mm Core, AWG-20
OUTPUT TO WIRE CABLE :- 18V , 500MA, DC
Boundary wire is UV protectedli>
LCD digital remote display
LED low power indication light
Train up to a maximum of 6 dogs simultaneously from the Remote Control Trainer
Full functional multiple dog training system for the Fence Function
Fence Function is expandable up to 10 acres
Remote Control range up to 1200m in an open field
10 progressive Levels of vibration for Remote Trainer
10 progressive levels of correction for Remote Trainer
Beep warning with vibration and 3 levels of automatic correction for the Fence Function
Dog selection button allows you to select the dogs you want to train with yourRemote Control Transmitter.
10 seconds safety stimulation for Fence Function.
Audible wire break alarm
Built in Lightning surge protection for transmitter box
Adjustable collar strap to fit dog neck sizes ranging between 21cm - 68cm
Suitable for dogs weighing between 5kg and 70kg
CE/UL/ROHS Approved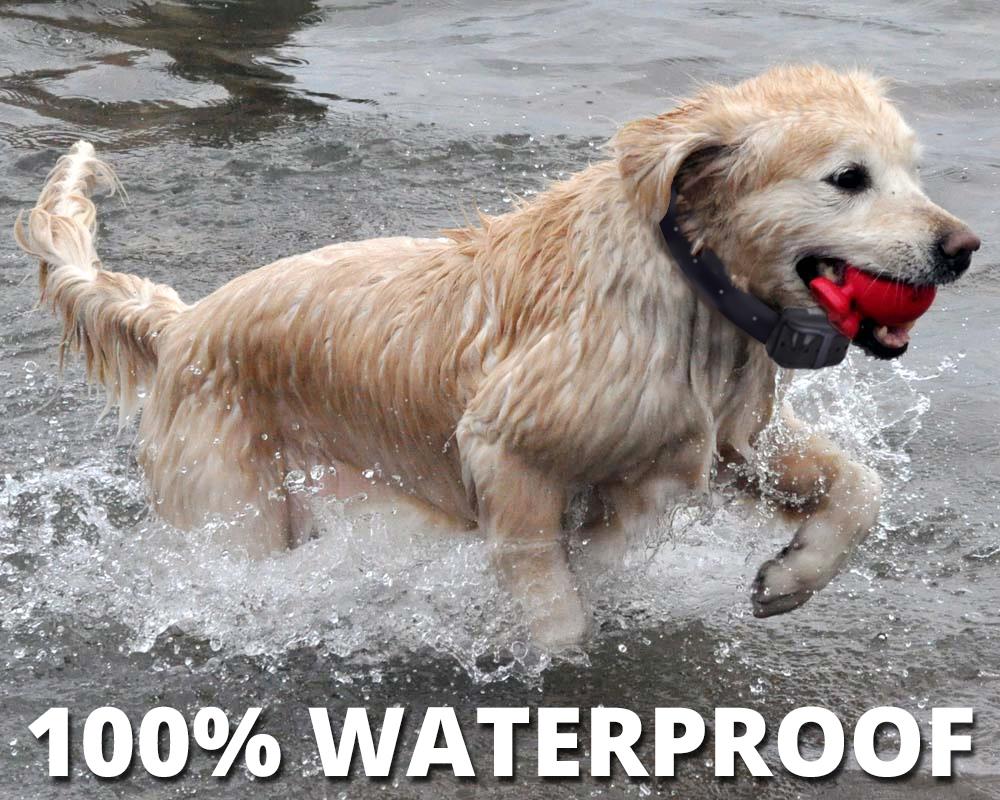 For best results, follow these important rules:
KEEP OUT OF THE REACH OF CHILDREN.
Do not loop the wire around the cable for the TV or telephone. This fence is for outside use only.
The system is intended for use only on dogsmore than six months old.
A low battery may cause intermittent operation. DO NOT USE if you suspect a low battery.
Allow your dog to get used to the collar before you begin training.
DO NOT leave the collar on your dog for more than 12 hours per day.
NEVER perform set-up procedures when the collar is on your dog.
A dog collar should only be used under close supervision by the dogs owner.
Consult your Vet or Dog Trainer if you are uncertain.
This system should not be used to contain your dog on a full time basis.
Read all instructions before using this product.
Electronic Pet Fencing Systems may not be suitable for all breeds of dog
Particular breeds such as Huskies have been shown not to respond will to this type of training.

Specifications
____________________________________________________________________________________________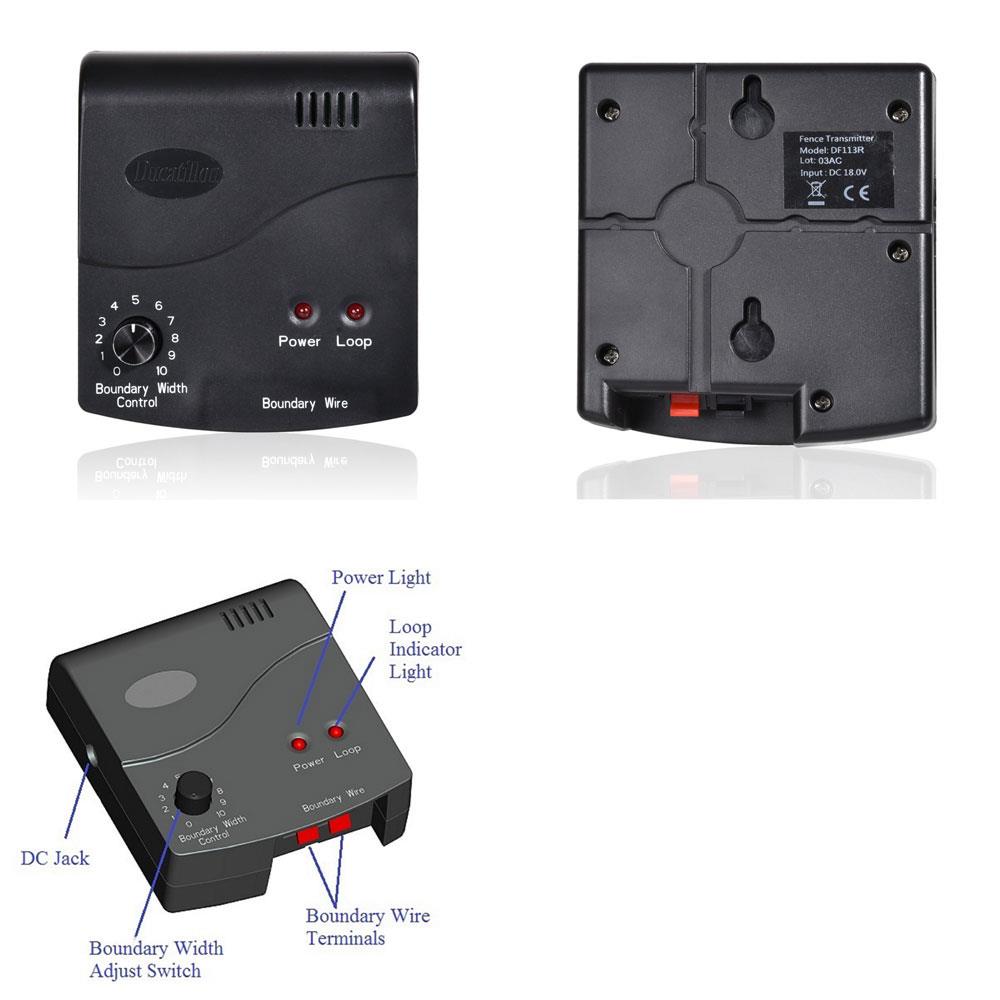 WHEN BUYING THE TRANSMITTER BOX,

YOU ONLY GET THE BOX.

NO POWER SUPPLY COMES WITH IT.
THESE ARE ONLY THE REPLACEMENT BOX , IN CASE YOUR'S FAILS.
WARNINGS:-
DON'T leave the collar on your dog for more than 12 hours per day.
NEVER perform set-up procedures when the collar is on your dog.
Collar should only be used under close supervision by the dog's owner.
KEEP OUT OF THE REACH OF CHILDREN.
Read all instructions before using this product.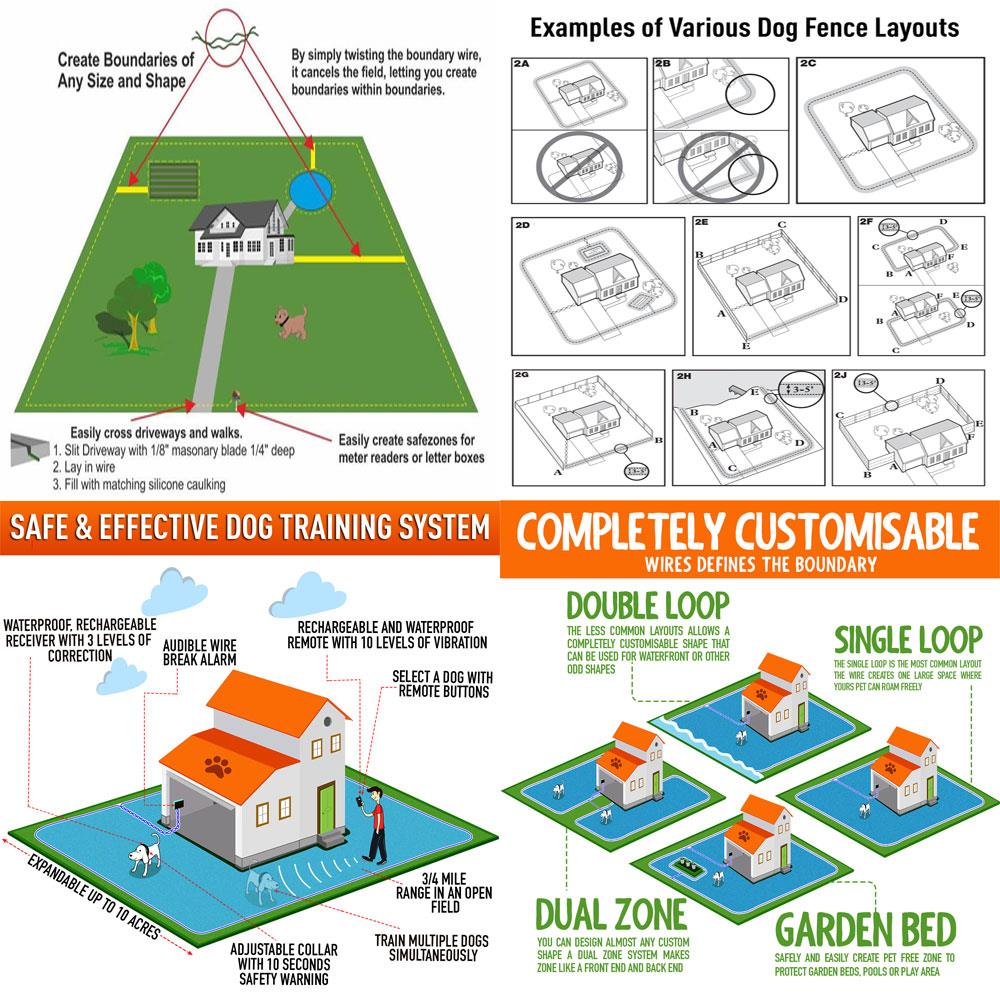 Brisbane : :- Local pickup can be arranged Contact seller Prior to Purchase for arrangements.
ITEM IS SENT BY RECEIPTED DELIVERY
IF YOU ARE NOT HOME AT TIME OF DELIVERY ,
YOU WILL BE REQUIRED TO COLLECT ITEM FROM POST OFFICE

WE RESERVE THE RIGHT TO SEND MULTIPLES BY COURIERS,
IF YOU ARE NOT HOME AT TIME OF DELIVERY ,
COURIERS WILL LEAVE CALLING CARD FOR YOU TO ARRANGE RE-DELIVERY.

MANY COLOURS TO CHOOSE FROM -
Sometimes colours can vary slightly depending on your computer monitor colour settings - colour names are pretty accurate

If Paying by Bank Transfer Please be sure to identify your payment,
use your ORDER NUMBER or SURNAME ONLY as the ref.