DOG ADJUSTABLE STAND HOLDER TWO REMOVABLE BOWLS
Pet Homes manufactures and supplies a massive range of quality accessories for your dog. Everything from Dog Grooming products to Dog Food Storage to Dog Fence Systems with Electric Collars, plus much more!
DOG ADJUSTABLE STAND HOLDER TWO REMOVABLE BOWLS
A Superior Quality Product From India,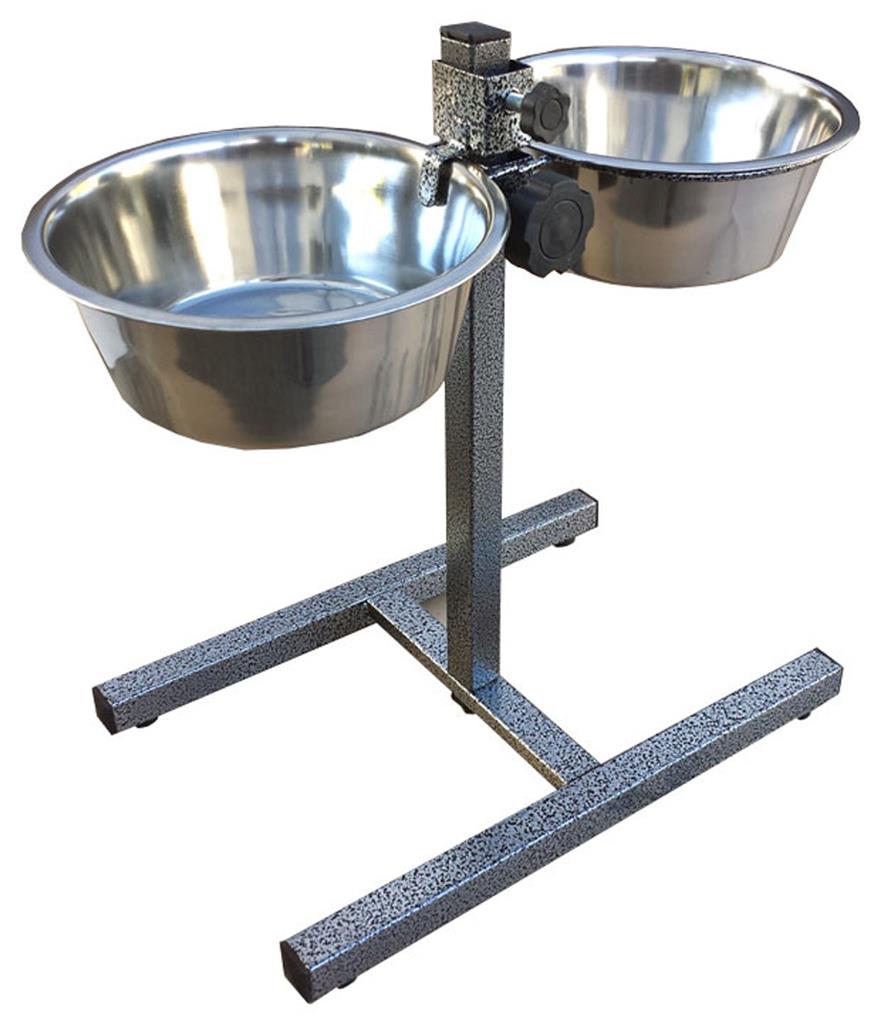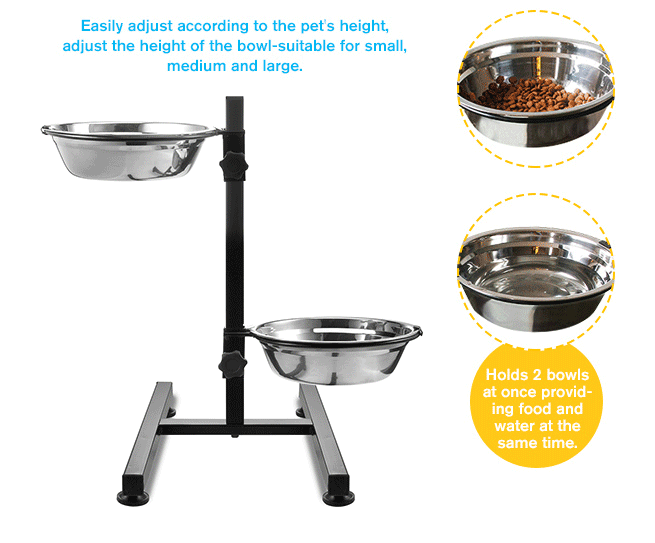 This adjustable Stand with 2 stainless steel water and food bowls for pets is perfect for seperating big and small pets whilst they eat.
Alternatively it can be used for older dogs who struggle to bend down as far as they used to.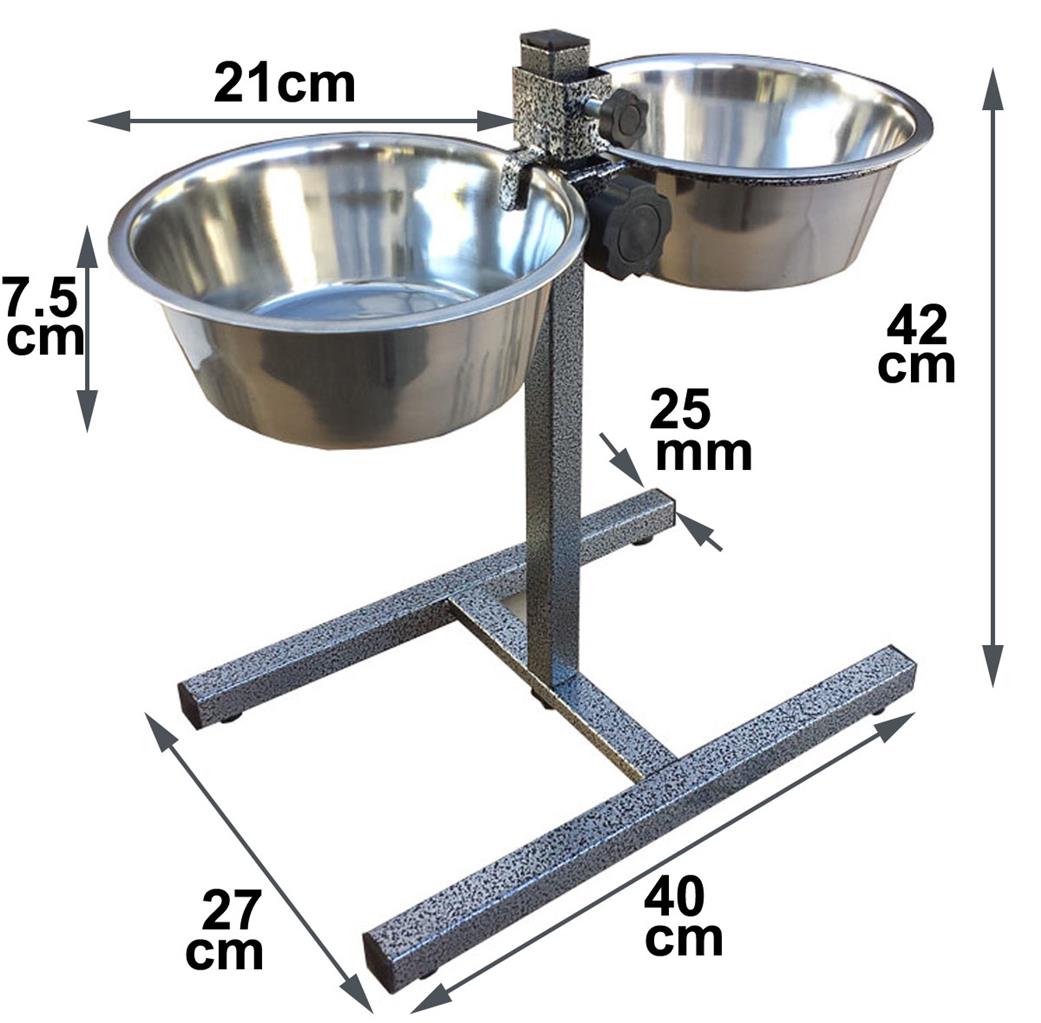 Comes with Locking Clamp , so bowls cant be tipped out of brackets.

Comes with SOLID RUBBER FEET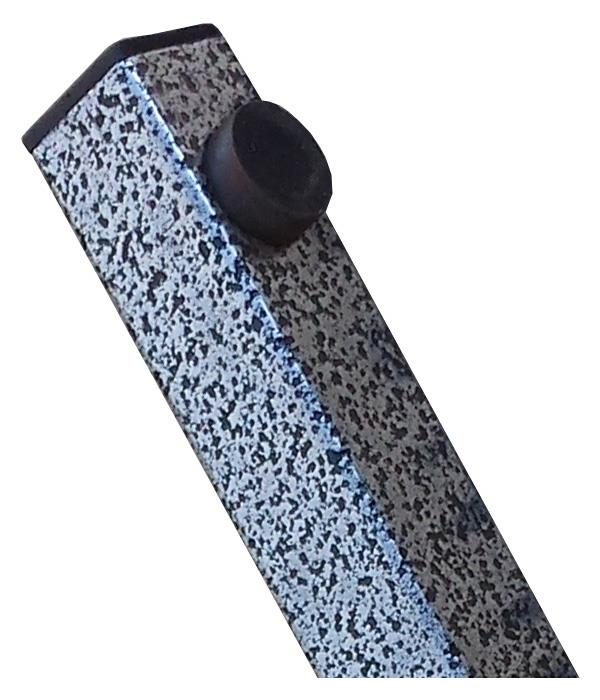 Adjust Height to suit your Pet.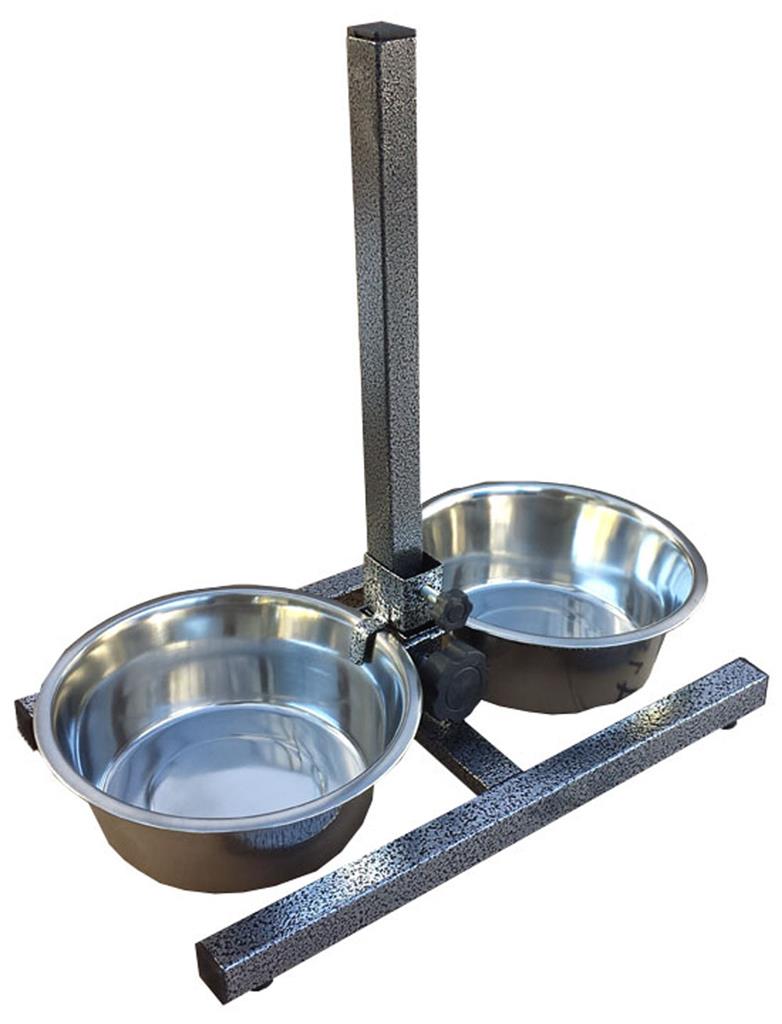 Description:-
Includes: 2 x stainless steel pet bowls with an adjustable stand

Stainless steel design suitable for food and water

The bowl height can be anywhere between 8cm - 40cm from the floor

Bowl Dimensions: 19cm diameter, 1.8ltr volume

Stand dimensions: 40cm x 37.5cm x 46.5cm

Stand is supplied with rubber feet to prevent damaging the floor. Non adjustable feet.

Stand is Black Vein Hammer finish

Easy to use and great for anyone with pets!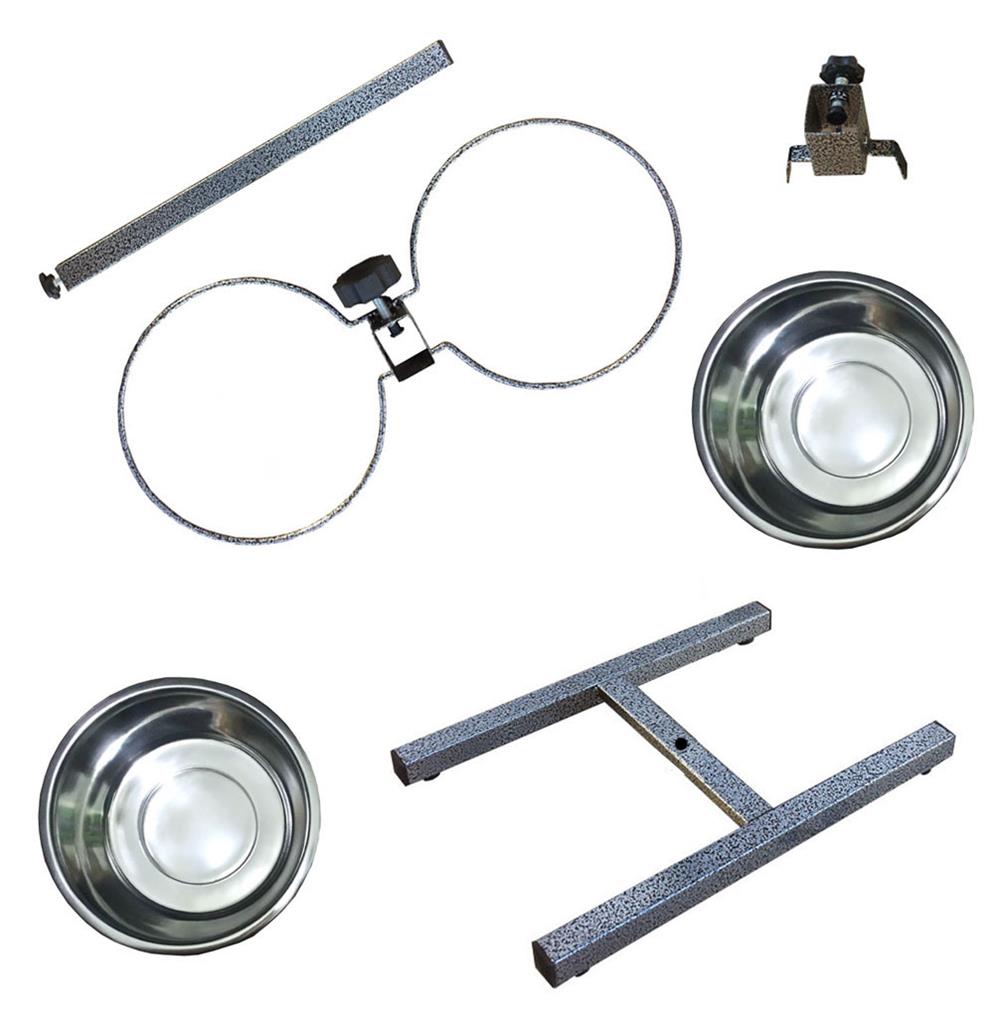 Stainless Steel Bowls
Metal Frame with Enamel
Each Bowl Capacity
1800ml approx.
Bowl Dimensions
21cm x 7.5cm approx.
(Diameter x H)
Bowl Holder Diameter
21cm approx.
Bowl Stand Length
42cm approx.
Stand Dimensions
42 cm x 26 cm x 50 cm approx.
(W x D x H)
Package Weight
1.9kg approx.
Package Dimensions
50cm x 28cm x 8cm approx.
(L x W x H)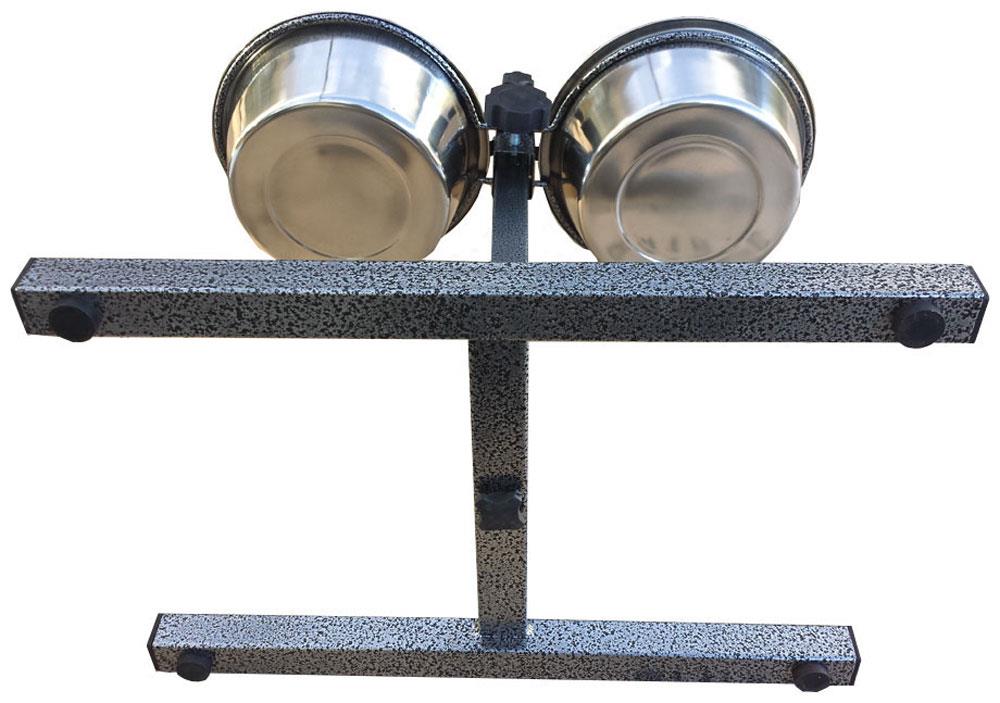 This product does not have any reviews yet
Be the first to review this product