We are proud to Offer for SALE

20 X ROF, RING OF FUN
Fun Toys for Your Birds
Your bird will look forward to Playing with the variety of Colourful Toys.
This RING OF FUN is handmade by us at Pet Homes & Accessories.
Great Present for Your Pet Lover Friend!
We have put in a huge assortment of COLOURFUL Toys into this RING OF FUN.
ALL ROPE IS A CACTUS FIBER SISAL ROPE.
NON TOXIC AND ARE EDIBLE IF CHEWED.
Ring is 15mm thick, the only metal is the snaphook at top.
IT HAS EVERY TEXTURE YOU CAN THINK OF.
HARDWOOD, PLASTIC, PINEWOOD, LEATHER, METAL, BAMBOO, ALL NON TOXIC
WE ARE SELLING A BULK LOT OF 20 OF THE RING OF FUN
SUITS Cockatiels, Conures, Small Greys, Small Amazons & other similar size birds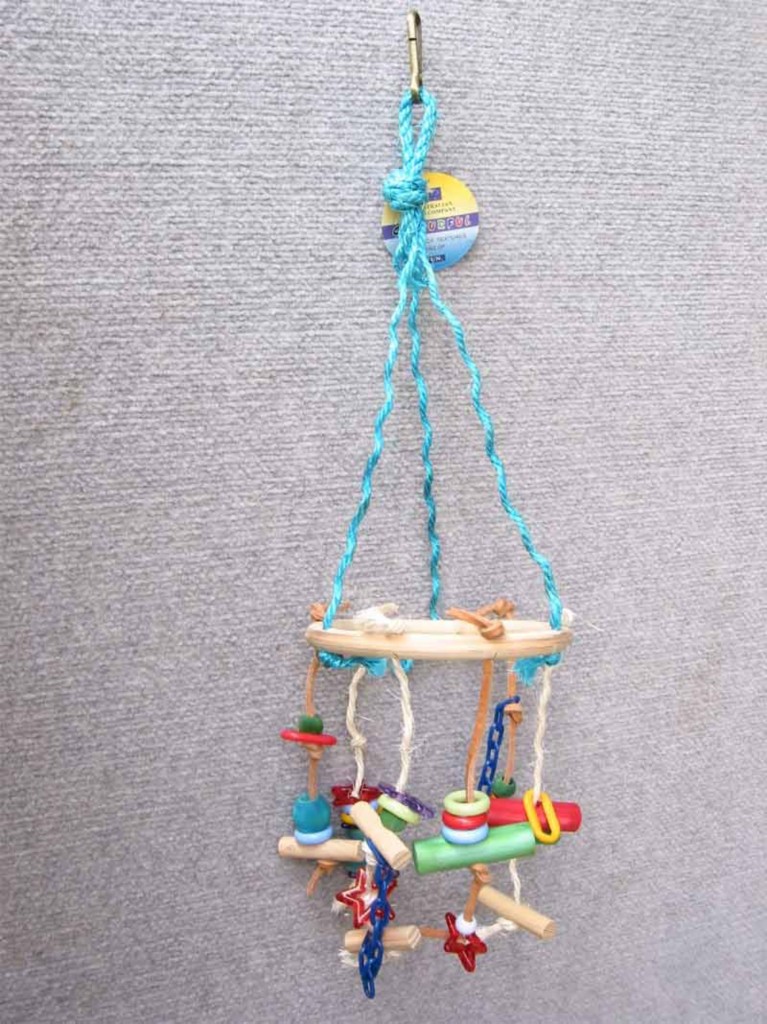 RING OF FUN Measurements
500mm( 20") High
150mm ( 6" ) Wide
Lead FREE.
Attaches easily to perch, or top and side wires of the cage.
For Multiples please contact seller for postage quote. It will be cheap!